Time Inc. Memos Offer Details on Layoffs

Mega-publisher looking for staffers to take buyouts.
Details on those 600 or so layoffs Time Inc. CEO Ann Moore alluded to a couple weeks ago have emerged today in the form of magazine-specific memos inside the mega-publisher. Here, via Gawker and AllThingsD, are three. (If you have others please send to dylan@foliomag.com—anonymity guaranteed.)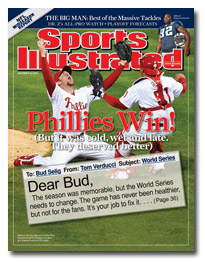 Sports Illustrated wants 40 staffers to walk the plank:
For the reasons outlined in Ann Moore's reorganization announcement of 10/28/08, the Sports Illustrated Group will reduce the size of its staff across all properties. At the magazine, we will reduce staff in the following guild-covered categories:

* copy editors
* photographers
* designers                       
* photo equipment technicians
* picture catalogers           
* picture researchers
* reporter-researchers       
* research assistants
* writer-editors                 
* writer-reporters

A number of jobs not covered by the guild will also be eliminated at the magazine and across the group.

Approximately 40 guild and non-guild volunteers are needed over the next two weeks to avoid involuntary job eliminations. If the number of volunteers falls short by Monday, December 1, involuntary layoffs will begin.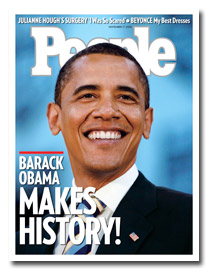 People wants 18 on the editorial side:
As part of a broad Time Inc. work force reduction, I regret to announce that People magazine will be making cuts in its editorial staff. We are looking for the volunteers to accept severance packages in the following Guild-covered job classifications:

* up to 6 reporter-researchers
* up to 4 Los Angeles-based staff members from among staff correspondents and writer-editors
* up to 4 New York-based staff members from among staff correspondents, writer-editors and writer-reporters
* up to 3 copy editors
* 1 research librarian

We are also looking for up to two Guild-covered volunteers each in the Art Department and photo department, and one in the News Bureau.

In addition to this call for Guild volunteers, non-Guild employees may inquire about the possibility of volunteering for a severance package.

I urge all those interested to contact People's human resources representatives [redacted] for details regarding their particular package.

In addition to the above cuts, we are looking for savings from full-time staffers interested in working a four-day week (Tuesdays off) for commensurate salary. This call is voluntary, and final decisions will be made based on business needs and management discretion.

The call for volunteers expires on Dec 1. If necessary, after that we will follow the Guild contract procedure for conducting involuntary layoffs in Guild categories.

If you have any questions, please see me or your department heads.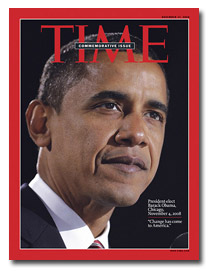 Time needs 20:
Due to the corporate restructuring, we need to reduce approximately 20 staffers at TIME across the following guild-covered categories: edit traffic assistant, writer-editor, staff correspondent, writer-reporter, reporter-researcher, designer, research cataloger and research librarian.

Volunteers in these positions or any others can raise their hands any time in the next two weeks. If we do not have enough volunteers by Monday, November 24th, we will begin a process of involuntary layoffs.
According to ATD, Fortune is looking for about a dozen:
Unfortunately, we will need to reduce staff at Fortune in the writer-editor, writer-reporter, designer, editorial assistant and copy coordinator Guild categories, and we are asking for a number of volunteers to leave the company with a severance package. If you are interested in confidentially exploring this option, please contact Dawn Dunlop in HR at [redacted] or Edith Fried at [redacted] by Friday, November 21, 2008. If we do not have enough volunteers, we will need to begin a process of involuntary layoffs. For your reference, the Company's severance formula is in the Guild contract and is also posted on Time Traveler."
Meet the Author
---