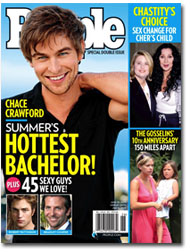 Magazine publishers continue to suffer big financial losses in this down advertising market. Time Inc., Martha Stewart Living Omnimedia and Meredith Corp. today all reported steep profit declines.
In its financial statement, Time Inc. parent Time Warner reported that profits company-wide were down 5 percent to $2.5 billion through the first six months of 2009. Its publishing unit, meanwhile, reported a profit of $70 million, down roughly 78 percent from $311 million during the same period last year. Publishing revenues slid 23 percent to $1.72 billion.
In the second quarter, Time Warner said publishing ad revenues declined 26 percent to $166 million and subscription revenue dropped 18 percent to $68 million. Operating income fell 53 percent to $102 million.
Print Advertising Down, Online Up
Martha Stewart Living Omnimedia reported a net loss of $23.2 million through the first six months of the year, compared to the same period in 2008. Revenues company-wide were $107.4 million, with $61.8 million coming from its publishing unit—a publishing decline of about 29 percent.
During the second quarter, MSLO reported a company-wide operating loss of $6.1 million, including a $5.5 million impairment charge related to "an equity investment." The loss was offset, to a degree, by a 28 percent increase in online advertising during the period.
Corporate expenses during the second quarter were down 25 percent to $9.6 million, the company said.
'Growth from Businesses Not Based on Advertising'
In its financial report, Meredith reported a fiscal year-end net loss of $107 million, down from a net profit of $134.6 million in 2008. Revenues were $1.4 billion, compared to $1.6 billion last year.
The results include a $295 million non-cash impairment charge related to FCC licenses and goodwill for its broadcasting division, and a $5.5 million special charge due primarily to employee severance, the company said.
Meredith's publishing division reported fiscal year-end operating profit of $151 million, down about 20 percent from $188 million in 2008. Revenues were $1.1 billion compared to $1.2 billion last year.
Advertising revenues for Meredith's magazines and related Web sites fell 12 percent in the second half of fiscal 2009, declining 12 percent compared to an 18 percent drop during the first half. Year-end online ad revenues declined 5 percent despite posting a 17 percent increase during the fourth quarter.
"We continue to experience growth from businesses that are not based on advertising, including Meredith Integrated Marketing and Brand Licensing," president and CEO Stephen M. Lacy said in a statement. Integrated marketing revenues grew 13 percent during fiscal 2009 while brand licensing revenues were up 14 percent, he said.
Meredith made a $100 million debt payment on June 30, 2009, reducing its total debt balance to $380 million, the company said.