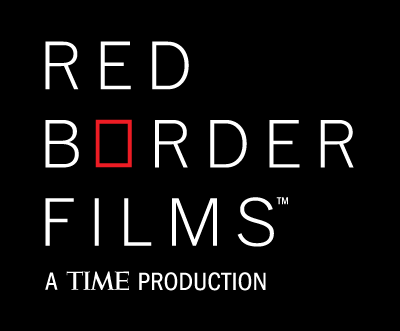 Time Inc. invested heavily in video initiatives under Laura Lang, but even as the company prepares to transfer leadership to new CEO Joe Ripp, the medium remains a priority.
The company's flagship brand, Time, has launched a documentary film unit, Red Border Films, that will produce at least one short-video per month, as well as two annual deep-dive feature projects. "One Dream," a collection of short films about Martin Luther King, Jr.'s "I Have a Dream" speech and the March on Washington, will go live on Thursday, Aug. 15, the 50th anniversary of the occasion.
Kira Pollack, director of photography for the magazine, and Ian Orefice, executive producer of news and sports for Time Inc., will head the unit as executive producers.
Pollack brings experience from Time's Emmy-award winning video project "Beyond 9/11" to Red Border.
"The 9/11 piece inspired a lot of other ideas with the power of oral history and the power of filmmaking and what Time, the brand, can bring to those two things," she says. "We've been looking at doing these short documentary pieces that are very solid narratives. Cinematic in a way, but deeply reported. One of the things that I think is exciting about Red Border is the canvas the film will be watched on. I think that's very important right now. The quality of the film is very high, but also the related content around it."
Pollack notes that each of the videos will be connected to magazine content in some way, and will live beside interactive elements like Q&As with the filmmakers, photo galleries and links to related information.
"Organic" Advertising
That immersive experience extends to advertising, says Jed Hartman, group publisher of news and business for Time Inc. Red Border is a test case in flexible, customizable ad sales—a strategy Time.com will embrace when it relaunches in the fall.
"The key word is organic," he says. "There's a lot of talk about display ads and native advertising and pre-roll, and all different types of ads, but the one term that should encompass any good ad is organic. We're building that right into the ad model with everything we do on the new Time.com and specifically into Red Border."
While "One Dream" will be single-sponsored—the specific company wants to remain anonymous until the official launch on Thursday, Hartman says—Red Border's videos will offer category-exclusive partnerships for 2 to 4 sponsors. A variety of different units will be available, including video and non-video elements spots like text and skin ads.
It's been nearly two years since "Beyond 9/11" commemorated the 10th anniversary of the September 11th tragedies, but Time Inc. has pursued video since then. On a corporate level, the company hired J.R. McCabe, senior vice president of video, to build a new digital video unit in November. Brands like This Old House—which relaunched its website with a focus on video in October—and Sports Illustrated—which started a daily live sports talk show in June—have also made investments.
Time.com itself also produces shorter videos on a more frequent basis than Red Border and will remain unchanged with the launch.
To stay updated on the latest FOLIO: news, become a Facebook fan and follow us on Twitter!