Time Inc. Developing 'Serious Training Academy'

CEO Moore asks top executives to teach classes at in-house 'college.'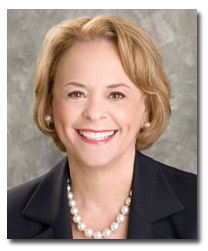 While accepting her lifetime achievement award from the Magazine Publishers of America in New York Thursday, CEO Ann Moore said the company is developing a "serious training academy" as part of its recession strategy.
"I've asked my top managers to tell me what courses they want to teach," Moore said.
According to a Time Inc. spokesperson, the program is still in development, but will roll out sometime in 2009. The idea is to use senior executives to provide functional training to other Time Inc. employees.
"It's Time Inc. College, so to speak," the spokesperson said.
Late last year, Time Inc. laid off as many as 600 employees in a broad restructuring, part of what Moore said Thursday was "getting our house in order."
Meet the Author
---