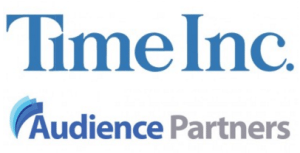 Time Inc. and Audience Partners announced the launch of CampaignFocus, a voter-targeted premium publisher network.
Combining Time Inc.'s audience data with Audience Partners' National Online Voter File database, the company hopes to bring a new level of data-driven, contextual targeting to digital advertising for politics and advocacy.
CampaignFocus has cross-platform capabilities, which will enable targeting across all Time Inc. properties following the election.
Audiences available through the network will include likely voters, donors and activists who consume content and brands such as Essence, Fortune, Golf, InStyle, Money and People, among others. In addition to being able to rapidly identify audience segments across interests, issues and passions, Time Inc. already has diverse audience segments, including new moms, sports enthusiasts, millennials, affluent families and African American entrepreneurs.
"Time Inc. consumers care a great deal about the future of our nation and over index for participation in national and local elections. Launching CampaignFocus in partnership with Audience Partners is another way we are connecting voters with the campaigns and causes making headlines today," said JT Kostman, Chief Data Officer, Time Inc.
This network will provide political and public affairs campaigns a way to reach voters, donors and constituents. Combining the company's inventory with Audience Partners' National Online Voter File, Time Inc. is looking to simultaneously solve for both reach and viewability, the highest hurdles digital marketers face.
"At the end of the day, politics is a product, and the key to messaging any product is getting the right content to the right person in the right context at the right time. Our partnership with Audience Partners allows us to do just that by tying political messaging to compelling content in a way that ensures its resonance with donors and voters," Kostman said.