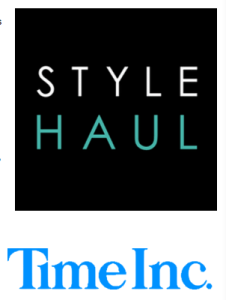 Time Inc. and global creative network StyleHaul have announced a multiyear partnership. The joint effort combines Time Inc.'s content with the access and scale of StyleHaul's Millennial influencer network.
The deal was reached as Time Inc. continues to target Millennial audiences, mainly through acquisitions and the launching of new brands.
"Teaming up with [StyleHaul] immediately extends our reach and marketing capabilities with this coveted audience," says Steven Haft, Time Inc.'s SVP of Innovation, in a press release.
Categories covered in the partnership will include red carpet, social storytelling and fashion & beauty.
Walgreens is the first brand to leverage this network. The company is utilizing the partnership as a way to further promote its broader "Whatever Makes You Feel Beautiful" campaign.
The multi-platform initiative will include advertorial and digital components, in addition to the editorial sponsorship.
As part of the campaign, Walgreens is the exclusive sponsor of the Entertainment Weekly-inspired "Beyond Beautiful" editorial platform. Walgreens' agency, The Content Collective & OMD, brokered the deal, which kicked off with EW's February 12 issue and is set to continue across select Time Inc. brands, including People, People en Español and Essence.
Alongside the Time Inc. brands, StyleHaul's community will develop video and social content in an attempt to drive conversation and increase consumer engagement.