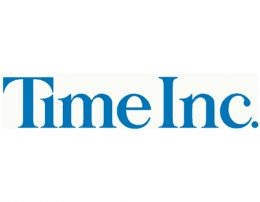 Dramatic changes continue for Time Inc. as it prepares for an IPO in the second quarter of this year.
In an internal memo this morning, CEO Joe Ripp announced that the company is cutting jobs and eliminating its current brand grouping structure. The changes also come with a shakeup to its executive leadership team.
"We need to dissolve the complex matrixed organization created several years ago, remove layers that slow us down and free up investment dollars to deploy in growth areas," he says.
Time Inc. wouldn't say how many of its 7,800 employees would be affected, though the NY Post reports as many as 500 staffers could be laid off (similar to the number that were let go in last year's layoffs); AdAge put the number lower. News will be delivered "as early as today."
Ripp specifies that "a number of redundant positions" within the recently-acquired American Express Publishing Group will be eliminated however as the group is fully integrated into Time Inc. Earlier this week, Skift reported that one of those titles, Executive Travel, is being shut down.
Among several executive changes, the Amex group's CEO, Ed Kelly, will be leaving next month, Ripp says. David Geithner, EVP and group president of the Style & Entertainment Group, is also out.
Group Restructuring
Geithner's dismissal is seemingly tied to a restructuring of the company's portfolio.
The three operating clusters—Style & Entertainment, Lifestyle and News & Sports—are being combined into a single group under the leadership of Evelyn Webster and Todd Larsen. Webster and Larsen had previously headed the Lifestyle and News & Sports groups, respectively. Properties under Geithner's management will be split between them, with People—accounting for nearly 20 percent of the company's total revenue—falling under Larsen's purview.
See also: What's Really Changed at Time Inc.? 
"A single Time Inc. portfolio will give us more operational flexibility, speed decision-making and spur the development of new cross-brand products and revenue streams to help stabilize and grow our top-line revenues," Ripp says.
Mark Ford was also named EVP of advertising sales as part of the changes, a promotion from his position as EVP and president of the company's sports group. Ford will oversee Time Inc.'s branded solutions, content solutions and targeted media divisions.
Ripp also confirmed an earlier report from Bloomberg that the company was looking into leaving the Time & Life building.
"We're exploring our real estate options," he says.
Read the full memo below:
February 4, 2014
To: Time Inc. Colleagues
From: Joe Ripp
Re: Moving Forward
Since I returned to Time Inc. in September, we have made a lot of progress. We have built a seasoned executive team that has been working with many of you on ways we can stabilize revenues and redirect our spending for the future. We are launching initiatives to grow our digital scale and revenue, to generate new revenue streams and to enhance our core print business. We have a direction and I am confident we will be positioned to succeed when we become a stand-alone public company.
Part of positioning ourselves for transformation means we must also make some substantive and sometimes painful changes to the way we operate and approach our business. We need to dissolve the complex matrixed organization created several years ago, remove layers that slow us down and free up investment dollars to deploy in growth areas.
Today, we are beginning a restructuring process that will move us in the right direction by: eliminating our three brand operating clusters; streamlining decision-making across the entire organization; and completing the integration of American Express Publishing.
With the dissolution of our clusters, our U.S. brands will be consolidated into a single portfolio under two executives, Evelyn Webster and Todd Larsen, who will work in partnership to manage our assets. A single Time Inc. portfolio will give us more operational flexibility, speed decision-making and spur the development of new cross-brand products and revenue streams to help stabilize and grow our top-line revenues. David Geithner will be leaving the company with the implementation of the new structure. I want to thank him for his 21 years of service to Time Inc. and his contributions to so many of our brands including PEOPLE, Entertainment Weekly and InStyle. His business acumen and focus on growth has helped position these brands for continued market success.
Since we have an extensive collection of brands, Evelyn and Todd will each supervise a number of them while collaborating across the business. Evelyn will manage All You, Black Ink, Cooking Light, Coastal Living, Departures, Essence, Food & Wine, Health, InStyle, People StyleWatch, People en Español, Real Simple, Southern Living, Sunset, This Old House, Travel + Leisure, and IPC. Todd will manage PEOPLE, Entertainment Weekly, TIME, SPORTS ILLUSTRATED, FORTUNE, CNNMoney, Money, Golf, SI for Kids, TIME for Kids and GEx in Mexico.
Evelyn and Todd both have deep operational experience. Evelyn served as CEO of IPC in London before moving to New York to run the Lifestyle titles. Todd served as President of Dow Jones and The Wall Street Journal before joining Time Inc. They will work closely with the entire executive team to make sure we're optimizing our business.
I am also happy to share that Mark Ford will be joining my executive team as Executive Vice President of Advertising Sales. He is an outstanding sales leader who is highly respected in the advertising community. In his new role, Mark will oversee our corporate Branded Solutions team, Time Inc. Content Solutions and MNI Targeted Media. He will also collaborate with publishers and the broader sales organization to develop new advertising offerings for our clients. As we look for ways to better leverage our data, Mark will also work with our new Chief Technology Officer and the new Chief Data Officer we are currently recruiting, to enhance our data products. In addition, he will lead the development of our approach to new forms of advertising and ensure the Time Inc. voice is more prominent in the marketplace.
As part of our efforts to reengineer the business, a number of our colleagues from around the entire company will be leaving Time Inc. We will begin conversations with those affected as early as today and we are committed to treating them with respect and supporting them through this process.
As we move to integrate the brands of American Express Publishing into our portfolio, we will be eliminating a number of redundant positions and moving the team into the Time & Life Building. I want to take the opportunity to recognize Ed Kelly, who has had an incredible run as CEO of American Express Publishing for 25 years. He will be leaving us next month and we wish him all the best.
It is always difficult when we see colleagues leaving the company. Unfortunately, as we have been doing over the last several years, we must continue to right-size the organization consistent with our current revenues. We will constantly readjust and recalibrate as we build our future. As I have frequently said in conversations with many of you, we can continue the recent pattern of annual layoffs for years to come or we can get ahead of and then reverse this trend by developing the investment capital and the ideas to restore our business.
We've done a lot of work over the past five months to ensure we are spending every dollar we earn on areas that are either necessary to support the current business or to invest in our future. We will be undertaking projects in the near term to drive greater operational efficiencies and we're exploring our real estate options to find a workspace that allows us to operate more efficiently with a greater sense of community.
When we enter the public markets in a few short months, our success will depend on how investors view the momentum we are generating at the new Time Inc. We will be judged on our ability to leverage our entire portfolio, to innovate, to make smart investments and to create exciting opportunities for our advertising partners across our company. The performance of print and individual brands will always be important, but Wall Street's focus will be on the performance of Time Inc. and on our ability to grow beyond print, embracing new technologies, new products, new markets, and new customers. Every employee in the organization needs to be fully invested in the performance of the company.
There is a lot of great work going on around Time Inc. We remain the number one publishing company in the world by every conceivable metric-and we gained share in 2013. Our strength in publishing provides a great foundation on which to build, and I already see great examples of innovation, entrepreneurship, and bottom-up thinking. On Thursday, I will be meeting with our senior leadership in a Quarterly Management Meeting to discuss priorities for the next several months and I will speak directly to as many of you as possible in a series of town hall meetings later this month.
We have a lot to do. But we will do it together. We are creating the new Time Inc. whose best days are yet to come.
Joe