UPDATE: Time Buys a Detroit House, Er, Office

News magazine reportedly purchased 95-year-old Motor City home to use as office.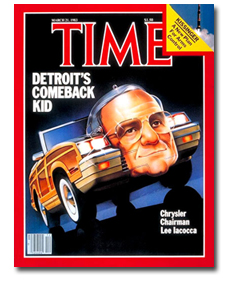 Get the welcome package ready. A new neighbor is moving to town—in Detroit, that is.
Time magazine owner Time Inc. reportedly ponied up $99,000 to buy a 95-year-old house on Parker Ave. in the West Village neighborhood to use as a satellite office. The magazine is said to be ramping up coverage of the ailing Motor City.
According to the Detroit Free Press, Time reporters will be able to live and work from the house, making it the city's first live-in bureau. The New York Times and Washington Post have traditional Detroit bureau offices there—not living quarters.
Time had a Detroit bureau but closed it nearly a decade ago, the report said. When contacted by FOLIO:, a Time spokesperson said the company "isn't ready" to discuss the purchase.
From Time Inc.'s perspective, the purchase seems convenient: It combines office expenses and living expenses. I assume owning the house could save the publisher a significant amount of money on travel and hotel expenses, especially if its intentions for expanded coverage in Detroit are as extensive as was reported.
The drawback, from a reporter's perspective, is, the combined living and working experience. I doubt these reporters will have the luxury (if you call it that) of making their calls and writing their stories on the couch in the underwear. Why else would you want to work from home?
And what if the plumbing backs up? Do you call landlord (and Time Inc. CEO Jeffrey) Bewkes to hire a plumber?
UPDATE: Ali Zelenko, Time and Fortune's vice president of communications, e-mailed me this statement:
"Beginning next month, Time Inc. will make a year-long editorial commitment to covering the city of Detroit and its surrounding areas using the unparalleled print, online and video resources of many of our titles and sites, including Time, Time.com, Fortune, Fortune.com, Sports Illustrated, SI.com, Money, CNNMoney.com, Life.com, Essence and Essence.com. We will report on the host of issues facing Detroit in this economy—stories that are fascinating in their own right and that also have national relevance and meaning. As an indication of our long-term commitment, we have purchased a house in Detroit, where Time Inc. and other journalists will live and work. We will donate the house to a local charity at the end of the project. While this is an editorial venture conceived entirely by Time Inc. journalists, as with any special editorial project we are offering advertisers opportunities to support it—and initial response has been very positive."
Meet the Author
---