Through Two Owners, TV Guide Print and Digital Content Comes Together

Magazine partners with CBS Interactive in cross-promotion deal.
[This story originally appeared on FOLIO: sister site min.]
In a deal with CBS Interactive, a subsidiary of the CBS Corp., TV Guide Magazine LLC plans to cross-promote to readers of TV Guide Magazine across CBS Interactive's varied portfolio of online media brands. The move would significantly boost TV Guide's digital presence and, ideally, increase subscriptions to the weekly print magazine.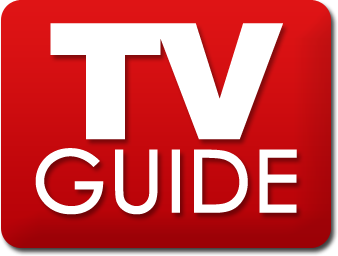 Print and digital TV Guide properties are separate entities owned by two companies: CBS Corp. and OpenGate Capital. The circuitous story of ownership behind TV Guide's portfolio of properties is rather involved.
Investment firm OpenGate Capital owns TV Guide Magazine LLC, which publishes TV Guide Magazine, via a 2008 acquisition for $1 from then-owner Macrovision. Macrovision kept the TV Guide Network and TVGuide.com, which it later sold to Lionsgate in 2009 for $255 million who then unloaded half its ownership of both properties to One Equity Partners about five months after the initial purchase.
CBS Corp. first acquired the TV Guide trademark and TV Guide Digital, which includes TVGuide.com and TV Guide Mobile, in March 2013 via a 50/50 joint-venture deal with Lionsgate. In May 2013, CBS Corp. bought out Lionsgate's half and now maintain sole ownership.
"The opportunity to integrate the magazine's editorial assets with our digital properties will help build audience," says Eric Johnson, executive vice president and general manager of CBS Interactive's technology, games and media unit, in a release.
According to terms of the deal, TV Guide Magazine content will be featured in a newly created section on TV.com and TVGuide.com properties, which combined attract more than 24 million unique visitors every month. That would double the current digital reach of TV Guide Magazine's online content.
In addition, in an effort to lift print subscriptions, TV Guide Magazine subscriptions will be promoted online via CBS Interactive properties TVGuide.com, TV.com, Metacritic, CNET, CHOW and GameSpot.
"We're excited to work with CBS Interactive to strengthen the TV Guide Magazine brand across platforms and serve our advertisers better," says Jack Kliger, CEO of TV Guide Magazine, in a statement. "It also allows us to cost-effectively support our subscription business."
The magazine maintains a readership of more than 12 million adults weekly.
Meet the Author
---