Three Rules for Mobile Ad Sales

Medialets offers a primer for publishers.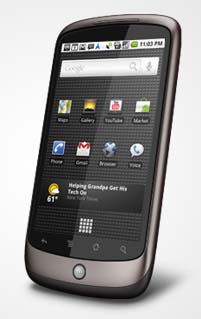 Publisher efforts with mobile are growing more sophisticated, but monetizing mobile apps is still a work in progress. Now, services like Medialets offer rich media ad platforms that can help serve up advertising while teaching publishers how to sell it. 
Founded in June 2008, Medialets assists publishers in building interest for mobile (including sales collateral and demo materials that can be placed on phones) and serving ads but lets the publisher sell the ads on their own (Medialets charges a flat serving fee rather than a revenue share). Publishers receive a software development kit that includes a bit of code that embeds into the publisher's mobile apps. Clients include Variety, Conde Nast and Esquire. "We are not an ad network and we never compete against the publisher's sales teams," says CEO Eric Litman. "We do nothing but evangelize and get agencies and their clients excited about it. When they're ready to buy, we hand over a list of our enabled publisher partners and they buy from them."
 
1. Brands Want Metrics—And Consistency In How They're Shown
Medialets offers reporting and metrics for both the publisher and advertiser perspective, including how frequently are people using mobile apps, what content they're reading and session length. Advertisers receive the basics such as impressions and clicks but also how many times someone saw the ad before they did something with it, how long was an ad onscreen, how far into a video did the viewer go, how many catalog pages did they view,  and tracking of clickthroughs that take the user to a landing page outside the mobile ad.
 
However, one of the biggest demands of advertisers is that they receive data in a consistent format, according to Litman. "The buy side wants consistency—they want to create one set of creative and have it run everywhere and have a single dashboard to measure a campaign. An engagement metric is an engagement metric regardless of where it is."
 
2. Ads Should Be Optimized Specifically For Mobile
Just like content, ads on mobile devices don't work the same way as they do in print (or even online). "You need to take advantage of things that uniquely engage the customer with the content of the ad," says Litman. "A little static 300×50 banner at the bottom of a 3-inch screen isn't going to move the needle. Conversely, a rich interactive ad that has the consumer touching the product can do just as much as anything online and potentially as much as they're getting with TV."
 
Litman says ads served through Medialets see engagement rates (measured as a percentage of audience that does something with an ad other than turn the page) around 15 percent. CPMs can range from $10 to more than $45.  
 
3. Publishers Need to Understand the Sale More Than The Technology
With the proliferation of so many devices, publishers need to understand the business of how they want to sell more than they need to understand the technology, according to Litman. "Where does mobile fit in minds of buyers you're calling on?" he adds. "Are they thinking about mobile from a print perspective or a digital perspective? How do you tie that back into other media properties they have? Today we still see brands giving away mobile just to get print dollars while others are using mobile as the top of the engagement pyramid. The publishers that are furthest along are those working to integrate mobile as an overall part of the buy."
 
Publishers are also starting to understand the distinctions within their own mobile inventory. "You can offer Price A for an iPad, Price B and C for others tablets and readers, and take that same creative for smaller versions on the iPhone or Android with yet another price point," says Litman. "The price point will blend out to what makes sense and can be tracked against metrics such as duplicate and unduplicated audience and aggregate reach and engagement."
Meet the Author
---