Three Positions Worth Hiring in 2009

And how they can pay for themselves out of the gate.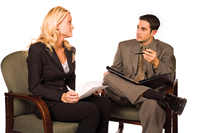 We're willing to bet that your company isn't exercising an arms-wide-open policy when it comes to new hires, especially after the slew of 2008 layoffs and self-imposed hiring freezes. But as publishers change their operating structures, they may need to consider emerging positions vital to taking business to the next level.

ONLINE ADVERTISING SALES
The position: The online sales professional takes the essential skills of any sales person—prospecting, developing new business and maintaining a client database—and applies them to selling ads and sponsorships for a publisher's Web site, webcasts, white papers, other lead-generation tools, and virtual events.
Why invest? Senior vice president of online for UBM's CMPMedica, Edward Grossman, says that the company is absolutely considering e-media positions—specifically, an addition to their online sales team. The annual salary can range from an associate level hire at $66,000 to $87,000 for a director-level position. "An online sales person is so important, since digital selling is customized, unique and fast moving," Grossman says. He notes that because advertisers tend to pull back during a downturn,"direct response and measurable areas are much more profitable."

PROJECT MANAGER

The position: The project manager acts as a point person, working with key decision makers to define an initiative, determine what is needed, and coordinate all of the various people, departments, and contractors for a successful execution. Many publishers have appointed project managers in the creative realm, but now, with the popularity of e-media initiatives, many are taking steps to hire PM's to launch campaigns and organize online initiatives.
Why invest? "Now that online has become a significant part of the mix, good project management is absolutely critical, especially for launching a viral marketing campaign and launching a Web site or e-mail newsletter, developing video capabilities, and creating new electronic products for sale," says Eric Shanfelt, executive vice president of online media at Aspire Media. Salaries for this position can range from $66,000 to $70,000 annually, depending on location and scope of the position.
Recently, CMPMedica advertised for a project manager position, only to morph it into an associate director of product development role. Grossman says he needed "someone who could handle existing experts in content and business models and who knew enough about business, publishing and education to listen, capture what they need, and then go to digital people and translate it." For CMPMedica's hire, Ira Pastor, this change meant that in addition to his PM prowess, he must also "have an expertise in the product itself," and talk business through with constituents. Pastor says that a project manager must be highly adaptable to keep up with the changing demands of this job.
WEB DEVELOPER/PRODUCER
The position: From writing html code to new Web application development using technologies such as PHP, JAVA and Peal, a developer's job is more back-end maintenance of a publisher's Web site, while a producer focuses on online design and site maintenance. Magazines with smaller staffs and fewer resources sometimes combine these roles into one all-inclusive position.
Why invest? This year, CMPMedica may hire a Web producer to handle html, online design, coding and pages. And while Edgell Communication's COO Dan Ligorner isn't planning a hire, he says that they are looking for a developer's technical acumen who can "get stuff done." A developer's salary is around $70,000 annually, with a producer's at a bit less than twice that. Aspire Media says that making a development and production employee hire is a distinct possibility this year in order to accommodate a rapidly growing e-media business and execute those business plans.
Meet the Author
---