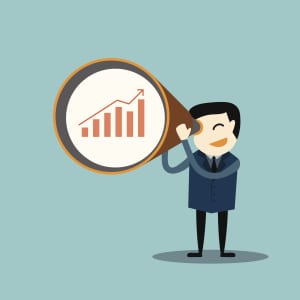 Ever-changing external landscapes present both threats and opportunities for media firms. Shifting marketing budgets and the proliferation of free content challenge publishers that rely on advertising and paid subscriptions.
Yet the industry is not cowering: the results of Folio:'s 2020 Investment and Growth Survey indicate that publishers are optimistic they can leverage new revenue and audience sources to fuel growth for their businesses.
To help publishers think outside the box, we examined three ways that creative newspapers and magazines are developing new sources of revenue.
Develop An Information Services Side-Business
Publishers can leverage their subscriber relationships to create and sell products through email, says San Diego-based publishing consultant Michael Senoff, founder and CEO of HardToFindSeminars.com.
Over the last 20 years, Senoff has published 800 pages of free in-depth material on business building, peak performance, job searching, marketing and negotiation. His site includes interviews with experts such as Jack Canfield as well as paid courses developed from interviews with subject matter experts.
Senoff invites visitors to subscribe to an email newsletter, where he sends a mixture of free information and offers for the 40+ information products he's created. He funds his entire company from his base of 14,000 subscribers, and he says every single publication has a similar opportunity to create and publish their own information products.
"If you're a print publication, do everything you can to get your readers to give you their email address," Senoff says. "If you're not in the online world, you're making a mistake because you can market to online subscribers at virtually no cost."
He suggests offering an "ethical bribe"—an exclusive interview, special report, three-months free extension—to incentivize readers to subscribe by email.
"Once you get that email address, you can create and publish your own intellectual property," he says. "Don't be shy—your readers want to be marketed to [with] relevant offers that solve their problems."
Senoff says media companies have a unique opportunity to develop an information services business, because industry insiders often overlook the wealth of information and network connections they have. He emphasizes that it's crucial to keep cultivating relationships and developing products that subscribers would be interested in buying.
"You'll need to train your marketing department in the art of product creation, finding what value you can provide your subscribers, but there are so few people doing this that you can really stand out," he adds. "Selling advertising space is one way to generate revenue, but this is the only thing that works for me."
Offer Online Courses In Partnership With an Institution
Partnering with educational institutions presents a third hidden source of revenue for publications, says Rob Kingyens, founder and CEO of the online education technology firm Yellowbrick.
"Education is a complementary way for media brands to not only generate revenue, but also to give back to their audience," he says. "Revenue generation isn't the only reason to do this."
Kingyens' company manages partnerships between universities and media outlets, typically at a national level. Its recent launches include two courses with Complex: "Sneaker Essentials," in partnership with the Fashion Institute of Technology, and "Streetwear Essentials" with Parsons School of Design, as well as a music industry-focused course developed in partnership with New York University and Billboard.
"What's unique with our model is we're taking the media outlet's strengths—the expertise of their staff, their audience—and managing and operating all the things that aren't their core strength," Kingyens says. Media companies are a natural fit, he says, since they're often looking for new ways to engage their audience and create community.
Writers, editors and journalists often function similarly to educators in how they connect with their readers and keep them informed. They can tap into their network to help develop instructional content and can help with promotion.
What media firms lack is educational expertise: the focus and knowledge needed to deliver great courses, so they're naturally complementary to educational institutions.
Education-publication partnerships operate under a variety of models. For example, annual subscribers get free access to M. Shanken Communications' Wine Spectator School, while data analytics publisher TDWI offers a la carte, pay-as-you-go courses.
Some publications, such as The New York Times and Golf Digest, are able to make this work using in-house staff for course production. Others, as Digiday reports, have attempted to run courses in-house, but failed.
"The university helps develop a curriculum that's engaging and rigorous, with learning outcomes and objectives, or even a certificate the university endorses," says Kingyens.
Yellowbrick's instructional designers lead the course production. They work with subject matter experts—faculty, editors, or specialists tapped from the media brand's network—to coordinate how to actually teach the course. They plan how to put it into an educational experience, to keep it engaging and on-brand for the media and academic partners. They develop activities or assessments to reinforce learning and assist with administrative details like enrollment, payment, and fulfillment of educational credits.
"Typically, media companies don't have these resources, and even if they do, it's outside their core business," Kingyens says.
Barter Unused Ad Space
Got unsold ad space? Leverage it by bartering for products both your publication and your audience could benefit from.
That's what Lewis Goldstein, president of Blue Wind Marketing in Santa Monica, Calif., advises his clients, noting that bartering is especially powerful during recessions, since it helps publications and advertisers avoid spending cash they may not have.
"Bartering works around the world," he says. "You want to look for products you and your audience can benefit from—you want a win-win-win situation."
A veterinary trade publication, for example, could barter unused ad inventory for computer hardware, janitorial services or even cleaning products.
"Let's say you have $50,000 of unused, unsold, or extra ad space," Goldstein says. "You can then use that to buy $50,000 worth of products."
Cars are a smart product for newspapers or regional publications to barter, Goldstein says, since they're a good fit for most professions or trades.
"A publication can barter with a car dealership like Ford, Chevy, or Subaru, and trade a car for the equivalent amount of unsold advertising space" says Goldstein. "Go to a dealership, and ask them, 'What are the hardest cars to sell in the lot?' Car dealerships have to pay to have cars sitting on the lot, so they are incentivized to move inventory. Say, "We've got a great readership, and this unused ad space. I'd like to buy this $50,000 car and pay you for it with $50,000 of advertising."
Goldstein says media companies can then use the car in a variety of ways, such as a company car, trade it with current vendors or partners, sell it at a discount, give it away as a prize, use it as an incentive to an advertiser to renew or pay cash upfront, or use as leverage in attracting a new advertiser.
"It's important to frame it as a buy—you're buying the car, or whatever it is, with ad space," says Goldstein. "The idea is to be creative—there is no rulebook, as long as everybody wins, and it's a great opportunity to get a new advertising client at no cost."
Bartering is recognized by the IRS;  it was first formalized in the U.S. through the passage of the Tax Equity and Fiscal Responsibility Act of 1982. Approximately 30% of corporate bartering is done through exchanges like ICON International, Inc. or Active International. These firms purchase underperforming capacity, such as hotel rooms, cars, or manufacturer inventory with a combination of cash and trade credits, and trade for media space.
For example, People partnered with ICON International, allowing it to convert trade credit with ICON's other clients into advance ad sales. A consumer electronics company bartered excess inventory and dated products with media services through Active International, which provided trade credit payment, while the client committed to media and travel purchases using the trade credit.