Thomas Publishing Shutters 76-Year-Old Title

'Economic challenges' to blame for closing of Industrial Equipment News.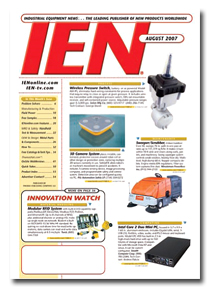 Thomas Publishing has shuttered Industrial Equipment News, a 76-year-old monthly trade title that served the engineering, design and manufacturing markets. The May issue will be its last.
In a memo to staffers,  chairman José E. Andrade and president Carl T. Holst-Knudsen attributed the closing of IEN to "the challenges of the current economy."
According to a knowledgeable source, about a dozen full-time and a dozen contracted positions were eliminated as a result of the closing. When contacted by FOLIO:, a Thomas spokesperson declined to comment on specific cuts.
According to its Web site, IEN carried a BPA-audited controlled circulation of 201,615. IEN's seven international editions will continue publishing, the company said.
Meet the Author
---