TheStreet Buys Relationship Capital Management Service for $21 Million

BoardEx to be integrated with The Deal.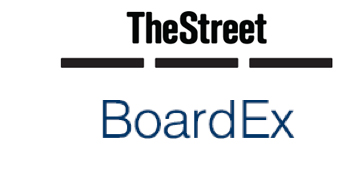 Financial media company TheStreet Inc. is paying $21 million in cash for Management Diagnostics Limited, a London-based company that produces a relationship capital management service called BoardEx.
The deal is expected to close in the fourth quarter and may include an earn-out payable in 2018 based on 2017 revenue performance.
BoardEx connects executives at investment banks, law firms and other organizations with a stable of analysts and a database of directors and corporate executives to measure their "relationship capital"—essentially quantifying the worth of a company's relationships with customers, suppliers and other business leaders.
But for TheStreet, it means a robust audience for its subscription products. BoardEx will be integrated into The Deal, TheStreet's M&A information unit under the strategy that The Deal's news and transaction data subscribers will have access to the BoardEx database of executives.
"The move bolsters the fastest growing part of our subscription operation and creates an indispensable business development tool for users," says TheStreet president, chairman and CEO Elisabeth DeMarse. "The acquisition of BoardEx advances the strategic objectives of TheStreet by increasing both institutional content and subscribers."
Meet the Author
---