TheFix.com Relaunches After Four-Month Shutdown

Out of bankruptcy, the site returns with new management.
TheFix.com, a website that produces content about addiction and recovery, relaunched Monday after a four-month shutdown due to financial insolvency.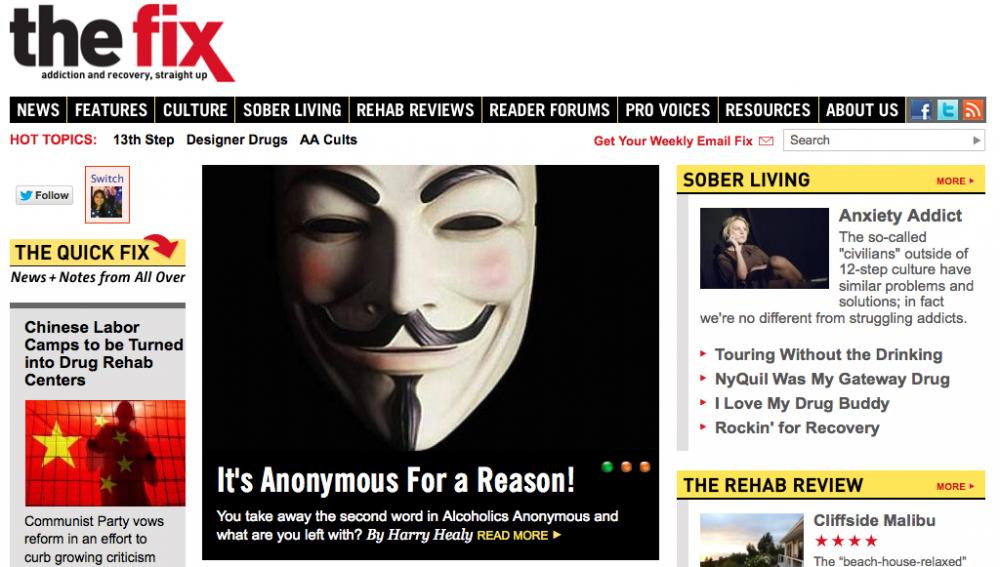 TheFix.com ceased publishing on July 26 and was bought out of bankruptcy by new parent company Clean and Sober Media, LLC. The site's new publisher and editor-in-chief, Jay Levin, claims to not know the exact reason for the bankruptcy filing, but says resolving that was the first priority in the relaunch plan.
"First, it was getting out of bankruptcy in one piece," Levy says. "The second part of focus has really been getting the editorial template that exists refreshed before we go into expansion mode."
TheFix.com offers readers breaking news, exclusive interviews, investigative reports, scientific research and personal essays on addiction, sober living and treatment. Levy says the company plans to expand coverage geographically and demographically.
"We want to expand the nature and the notion of addiction and look at other areas of addiction coverage," he contends.
Four supporting editors join Levy, best known as the founder and former CEO and editor-in-chief of LA Weekly, on staff. The writing staff, led by news editor Shawn Dwyer, consists of roughly 80 freelancers—a mix of returning contributors and recent recruits.
Levy says there are plans to expand eventually, but that they are "on hold" currently.
At its peak, TheFix.com had about 500,000 unique visitors per month. That number has steadily declined since the shutdown. During the hiatus, the peak unique visitors per month reached just under 250,000.
"There was no fresh daily news, but still a quarter-million people were coming on a monthly basis," Levy says. "It was actually pretty astounding. With just old content up, [readership] should have gone down much faster and much more dramatically."
According to Levy, the editorial focus is on replenishing the content archives.
"The business model is, 'don't do anything about business or revenue generating at the moment," he contends. "Just focus on getting the content really good and then piece-by-piece we'll roll out the revenue-generating streams."
Meet the Author
---