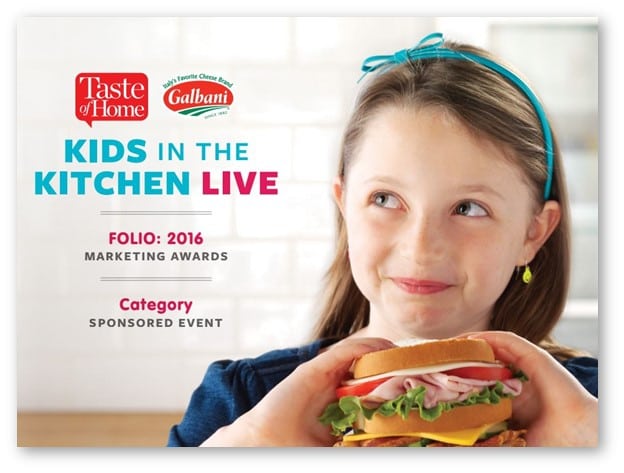 Trusted Media Brands
Taste of Home & Folgers — Top 5 Holiday Traditions: Integrated Program
Taste of Home & Galbani — Kids in the Kitchen LIVE: Sponsored Event
For Folgers, Taste of Home created a content-driven, custom holiday partnership that counted down the "Top 5 Holiday Traditions" and culminated at a live event, Gingerbread BLVD.
The campaign positioned Folgers as a favorite holiday beverage and connected the product directly with family-focused consumers during their key holiday timing, even passing out 1,500 cups of Folgers Coffee to Gingerbread BLVD attendees.
Next, for "Kids in the Kitchen," Taste of Home transformed its print franchise into a family-friendly event that introduced families to its sponsor, Galbani Cheese. The event featured recipe demos, food-trivia games and sampling opportunities, with many recipes featuring Galbani Cheese as a key ingredient. 10,000 families were reached at the event.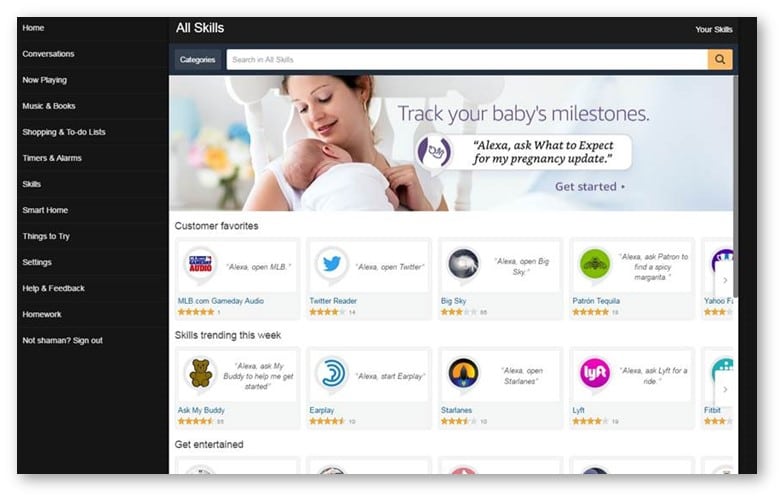 What to Expect
Amazon Alexa – What to Expect Skill: Use of Technology
What to Expect worked directly with Amazon to integrate the Alexa voice technology into the What to Expect app. This feature, or "skill," is designed to help app users access information about each stage of their pregnancies without lifting a finger. Alexa can also share a Daily Tip tailored to the user's development. The What to Expect Skill is now trending on the Alexa customer favorites page.