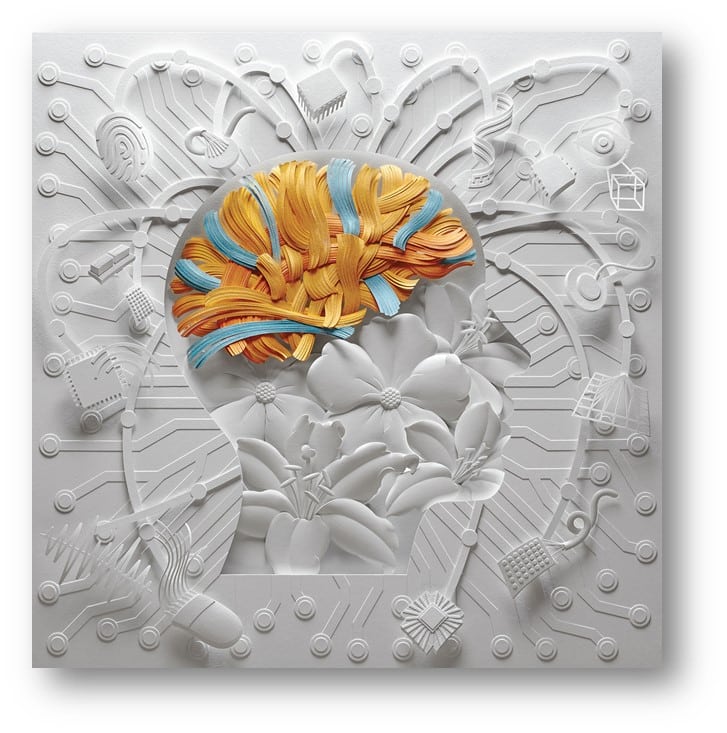 Qualcomm/The Atlantic
COULD: Painting What's Possible: Content Marketing
Atlantic Re:think partnered with innovative artists — from painters to sculptors — to depict a futuristic world made possible by Qualcomm's technologies. Then they hosted those works of art on TheAtlantic.com. Beyond the digital experience, The Atlantic also hosted the artwork at a live gallery event. This offline experience allowed the brands to host a panel discussion with key Atlantic and Qualcomm stakeholders, and allowed audiences to experience the artwork up close. COULD was wildly successful with audiences, with the average view lasting 5 min and 30 seconds, which is 61 percent above the industry benchmark.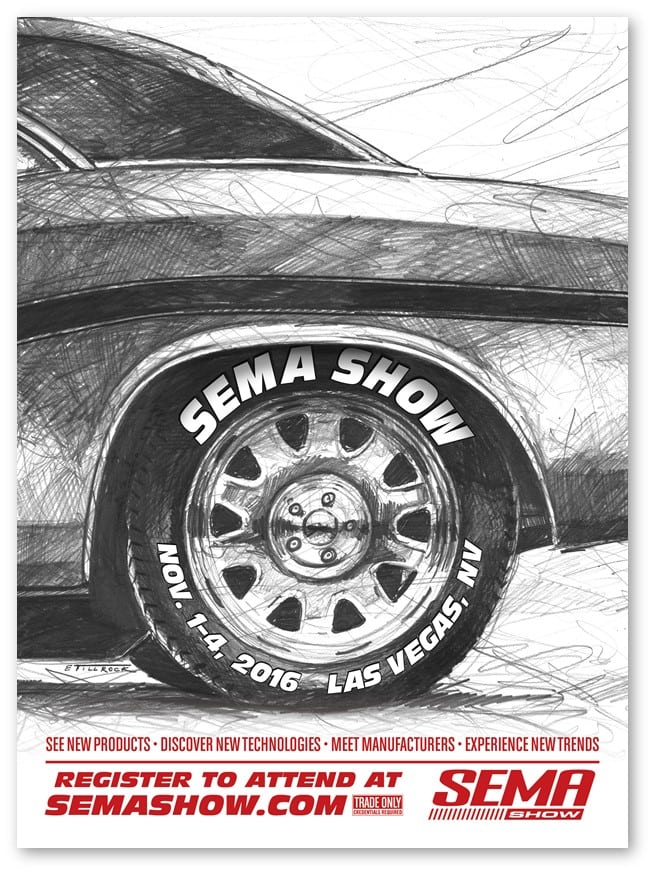 SEMA
SEMA Show 2016 Attendee Campaign: Event Marketing
To promote the SEMA show, the marketing team created black and white drawings with a splash of red text to make the messages and logo pop. The art was hand drawn by Ed Tillrock and scanned to create each ad. The campaign created a buzz among the automotive community and enhanced anticipation of the upcoming event. This campaign also increased pre-registration, with an 11 percent increase from last year's event.