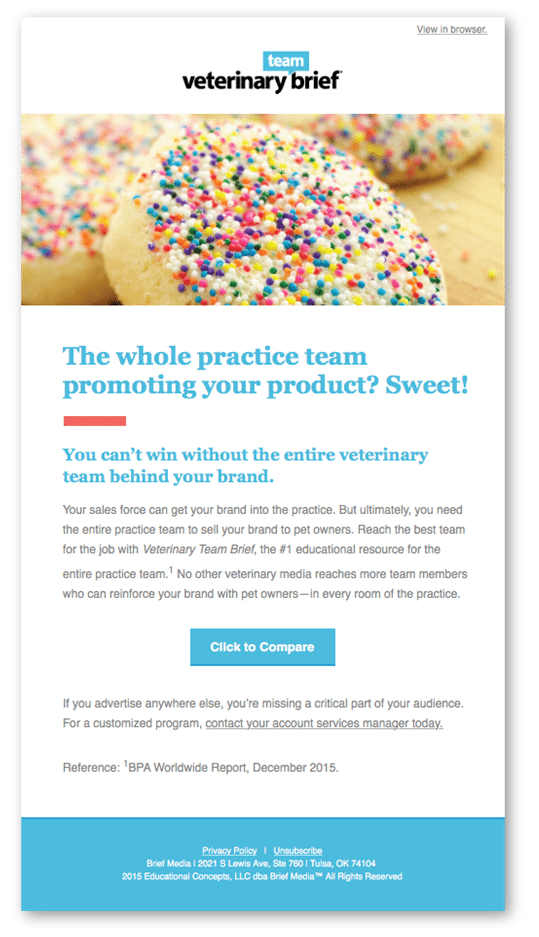 Brief Media
Veterinary Team Brief: Direct Mail and Email Campaign
Brief Media's innovative and fun direct mail campaign created a memorable experience for potential advertisers. The goal was to encourage advertisers to use Veterinary Team Brief platforms to reach entire vet teams, from Veterinarians to Care Staff. To do this, Brief Media sent out a series of clever mailers, including a coat hook in the shape of a dog's backend, and a branded cookie. The fun gifts meant potential-advertisers were excited to receive promotional materials, and looked forward to outreach from the sales team.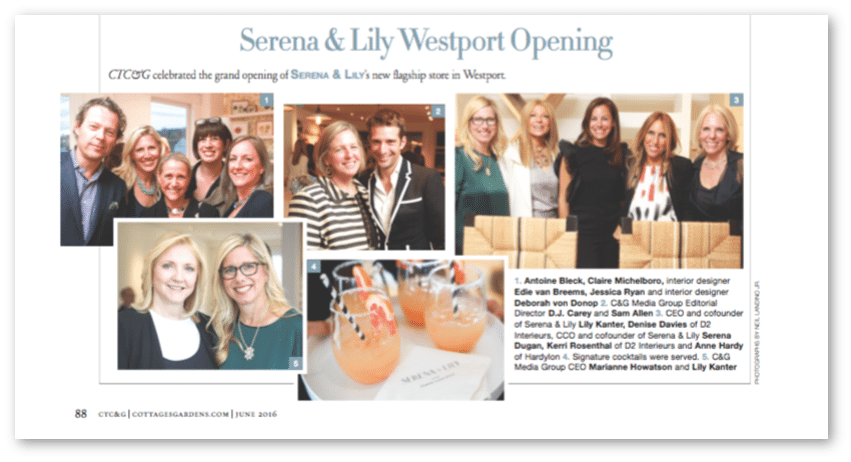 C&G Media Group
Serena & Lily Showroom Opening: Integrated Campaign
C&G Media Group combined print and digital content with a public opening to create an exclusive sneak peek experience for a select list of readers. More than 200 people attended the sneak peek party and additional visitors continued to visit throughout the entire weekend. The video, created with partners, was viewed by more than 20,000 and was promoted by all of the participants. The Serena and Lily store continues to be a huge draw for the local designers and local community.