Best Sports Event

Winner:

Men's Health – Men's Health Urbanathlon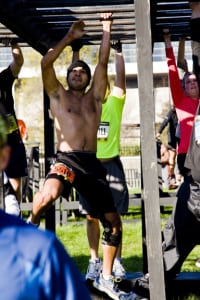 From Crossfit workouts to Tough Mudder races, eclectic exercise regimens and fitness tests have become a flourishing cottage industry across the U.S. It's a trend Men's Health has been able to tap into with its rapidly growing Urbanathlon series.
Launched nine years ago, the magazine hosts endurance races that incorporate city landmarks and urban obstacle courses—think, a 1-mile stair climb at Chicago's Soldier Field or having to hurdle rows of taxi cabs—along 10- to 12-mile courses on the streets of New York, Chicago and San Francisco. In 2014, more than 8,000 runners from all 50 states (and a handful of foreign countries, as well) participated. Pre-race bootcamps get people involved even earlier and deepen their engagement with the brand.
Aside from advancing the mission of the magazine and providing a competition for fans, Men's Health Urbanathlons have become major drivers of sponsor dollars—a crucial revenue stream in today's environment of declining ad pages. This year's series had 10 premium partners sign on, with six of them returning for a second or third time.
The event has expanded far beyond the U.S. though. With Urbanathlons now in Brazil, Australia, the Netherlands, Russia, Singapore, Germany, Spain, the United Kingdom, the Philippines, Ukraine, Serbia and Croatia, it's a truly global event spanning 22 cities and six continents.
Men's Health doesn't just talk the talk either. The magazine's VP & publisher, Ronan Gardiner, has run in every single U.S. event since its launch in 2006.
Honorable Mention:
• Family Circle Magazine – Family Circle Cup 2014