Best Retail/Fashion Event

Winner:

Essence Magazine – Essence and Chevy Cruze Street Style Program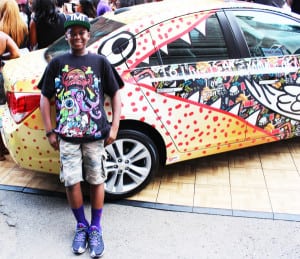 An event isn't solely about the attendees or the biggest sponsors. It's about mixing the needs of each in a way that entertains and informs at the same time without alienating either side.
In its first annual Street Style Awards, Essence was able to provide an engaging event for more than 5,000 attendees, while also helping Chevrolet promote the launch of its latest Cruze model.
From a welcome by Chirlane McCray, the First Lady of New York City, to live music and fashion shows, engagement was apparent. They even parked Chevy Cruzes across Brooklyn, each styled with their own custom wraps designed by some of the leading names in the fashion industry.
While the campaign was an experiential one first and foremost, digital was also a key component—both Chevrolet and Essence made reaching highly-engaged, socially-savvy consumers a priority. And the KPIs proved it did just that.
Overall, the campaign had a click-through rate of 1.9 percent, while it drove close to 5 million impressions on social media.
Video was most impressive though. Essence produced a three-part video series featuring each of the designers of the cars' custom wraps, looking at their individual backgrounds and inspirations for the project. While expectations were high—Essence anticipated up to 45,000 views—the results exceeded them by more than 25 percent. In all, 60,000 people watched the videos.
Honorable Mention:
• Glamour Magazine – Street Glam