Best Social Good Charity Event

Winner:

Seattle Met Magazine – Generocity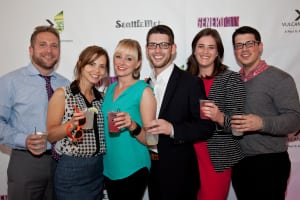 The Seattle Met hosted the Generocity event, a showcase and party that introduced nonprofit organizations to the city of Seattle. The event highlighted 39 nonprofits and each one hosted an interactive and engaging booth. There were several bars, food stations and entertainment throughout the venue to keep attendees engaged while they learned about giving back.
The event was held at the Living Computer Museum, which is owned by one of the presenting sponsors, Vulcan. Entertainment on the main floor included live music, a special performance from a local chanteuse, caricature artist and 20 nonprofits set up around the room. A few of the nonprofit booths that stood out to the attendees were Food Lifeline, an organization working to stop hunger, that created a minigolf course made out of empty food boxes and cans. Habitat for Humanity set up a life-sized jenga game and cornhole tournament.
Upstairs, guests found 19 additional nonprofits touting their mission in creative ways. This floor was equipped with a DJ, photo booth and interactive nonprofits such as Woodland Park Zoo, which featured their Cheetah Meetah so guests could race past to see how their speed compared to a cheetah. Guests were encouraged to visit at least ten nonprofits and have a representative from each initial their "ballot." At the end of the evening, those who turned in a completed ballot were entered to win a 5-day trip to Mexico.
The event was very successful and welcomed over 500 guests, with 200 people on the waiting list. As a result, the attendance in 2015 will be increased to 750. The total campaign value, including promotion and actual event value, totaled over $330,000. Total impressions reached over 4 million.
Honorable Mentions:
• Bloomberg Media Group – Sohn Conference
• D Magazine Partners – Best New Restaurants Dinner