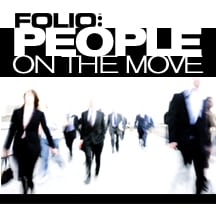 The New Yorker has promoted Michael Luo to editor of NewYorker.com. Luo replaces Nicholas Thompson, who left The New Yorker at the end of January to succeed Scott Dadich as editor-in-chief of Condé Nast's Wired.
"Everyone involved with the extraordinary evolution of NewYorker.com should be feeling a great sense of pride. Now that Nick Thompson has gone off to edit Wired, Michael Luo will be the editor of the site," Remnick wrote in an e-mail to staff.
Luo joined The New Yorker as a senior editor-investigations editor in November from The New York Times, where he spent 13 years—most recently as a deputy editor on the metro desk focused on long-form investigations and an editor on the Times' race team.
The New Yorker's site has received praise recently for its coverage of last year's election and the current Trump administration.
---
Here are the rest of this week's people on the move:
Meredith Corp. announced that Didi Gluck has returned to Shape as deputy editor, beauty and lifestyle. From 2007 to 2010, Gluck served in a similar role as a deputy and beauty editor at Shape. In her time since leaving the brand seven years ago, she has worked for More and Marie Claire, among other places.
EnsembleIQ named Len Farrell its new CFO. Farrell joins the Chicago-based B2B media firm after spending a year as CFO of the Virginia Tile Company. He's also held C-level roles at Nudo Products Inc., iPromo LLC, furniture manufacturer Sagus International, and Millennium Rail. Farrell replaces Chris Stark, who has decided to step down for personal reasons, according to the company. COO Richard Rivera will handle CFO duties until Farrell begins on February 27.
Also joining EnsembleIQ is Jane Volland, as VP of finance. Volland joins from Amos Media, where she served as CFO, and previously spent 27 years at Reed Business Information, eventually rising to VP of finance.
Vox Media has promoted Trei Brundrett to COO, a new role at the company. He'll be responsible for overseeing Vox's efforts to grow digital video and native ad operations this year. Brundrett previously served as chief product officer at Vox.
Andrew Zimmer has returned to Thrillist as editorial director of the Group Nine Media site. From 2010 through the fall of 2015, Zimmer served as Thrillist's New York editor. He was most recently deputy editor at Time Out New York.
And the Time Out Group has announced that Joel Meares is the new editor-in-chief of Time Out North America and Jillian Anthony is the new editor of Time Out New York. Meares was entertainment editor of The Sydney Morning Herald previously and Anthony worked as the associate editor at Manhattan.
Gene Sperling has joined The Atlantic as contributing editor. Sperling is the former director of the National Economic Council under both President Obama and President Clinton, as well as former chief economic advisor for the Hillary Clinton campaign.
S&A Cherokee, a communications company, has hired Christopher Hart-Williams as staff writer for its Cherokee Media Group division. Hart-Williams joined the team in November as a staff writer for Auto Remarketing magazine.
ALM has promoted Heather Nevitt to executive editor of Corporate Counsel and Inside Counsel. She'll also remain editor-in-chief of Texas Lawyer. Nevitt joined ALM in 2005.
Additionally, Gina Passarella has been named executive editor of The American Lawyer. She also joined ALM in 2005, and was most recently senior editor, business of law in ALM's global newsroom.
CityLab.com has hired Zev Kanter as director of marketing. The new role comes as the site expands its business and editorial goals in 2017. Kanter joins from Huge Digital Agency, where he was a founder of its Washington, D.C. branch.