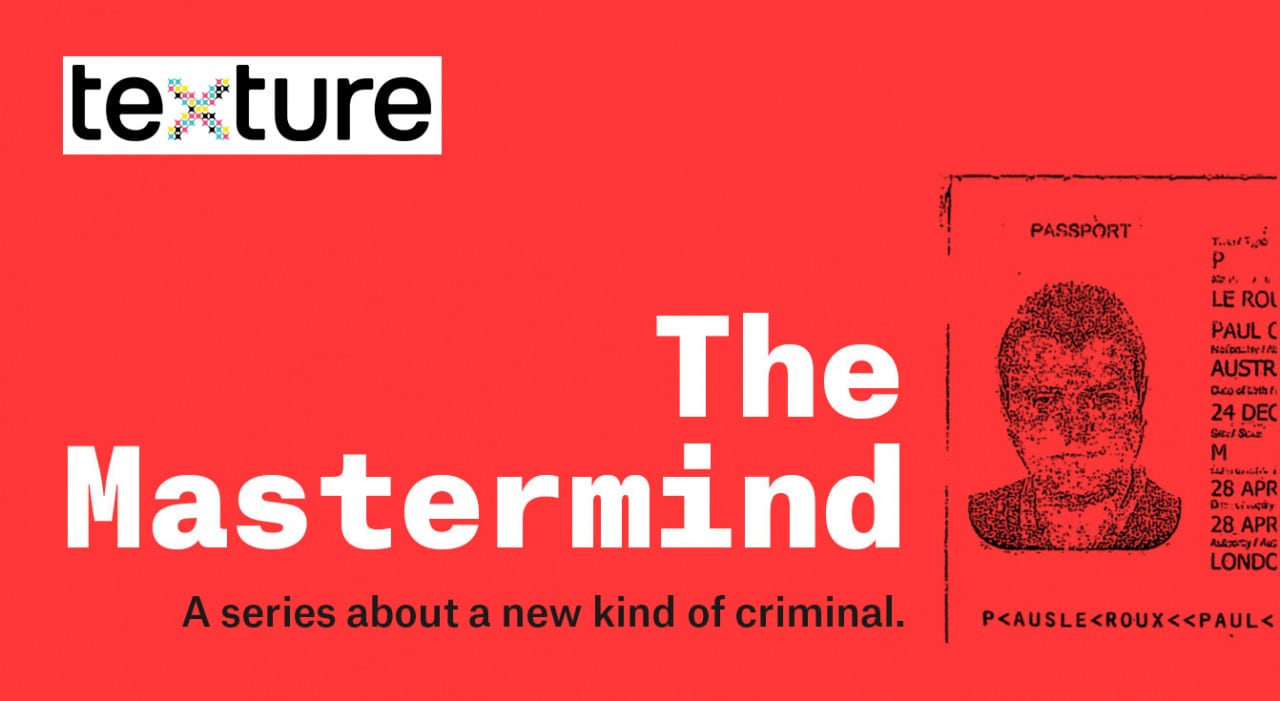 ---
When digital magazine app Texture first launched, it drew widespread comparisons to Netflix and Hulu—a joint venture by five of the largest North American publishers to provide subscribers digital access to their aggregated content in exchange for a monthly fee.
That was in 2012.
Now, fresh off of a rebranding—the service was originally known as Next Issue Media—armed with a $50 million investment and led by a new CEO, Texture is following the precedent of its cross-medium counterparts by diving into a mostly unexplored realm: original content.
Last week, Texture published the first chapter of "The Mastermind," a new, seven-part serial produced by digital-only publication The Atavist Magazine that follows Paul Calder Le Roux's journey from computer programmer to international drug kingpin to D.E.A. informant. For seven consecutive weeks, each Monday, a new chapter will debut exclusively on Texture—three days before appearing anywhere else.
It's the most comprehensive exclusive-content initiative by Texture to date. With about 180 of the largest-circulation titles in the U.S. in its catalogue, the service has experimented with giving subscribers early access to individual articles in the past—Texture and Entertainment Weekly partnered to provide the former's subscribers with the first look at a David Bowie retrospective earlier this year—but never to this extent or depth.
"It's gotten a lot of traction with our subscribers. They see it as a real positive," John Loughlin, Texture's CEO, tells Folio:. "We thought that this was a logical extension to push this notion of very high-quality journalism that generally is not widely available and to really promote it."
Episode One premiered on March 7 and quickly became Texture's most-read item of the week, proof of the in-depth, long form article's ability to capture and engage a fully digital, largely mobile audience.
"I think that, for us, it's clearly a value add in a major way for our subscribers and it shows that exceptionally well-written, well-researched pieces can get a lot of airplay," adds Loughlin. "It's a fairly lengthy story, even in the individual segments."
Originally striving to bring the holistic magazine experience to an e-reading platform, Texture has shifted its focus under Loughlin's leadership to emphasize the best individual articles its partners have to offer. An important distinction, Loughlin says, because it allows for greater exposure and discovery among readers who may not be part of a particular brand's core audience.
Starting in October, around the time the service was rebranded as Texture, publishers began allowing it to lift individual stories out of a particular issue, which were then curated and gathered in a section of the app titled "New and Noteworthy," a selection of not only the most popular or trending stories, but also staff picks from Texture's editorial team—Maggie Murphy, former editor of Parade, People, and Life, was named Texture's editorial director last summer.
"I think what we're seeing is this opportunity to expose content in a unique way, and in a way that generates a lot of interest from people that ordinarily wouldn't be in the slip stream of one brand or another," Loughlin tells Folio:. "We hear that over and over. People love the magazines that they love; they're dedicated readers. But there's a surprise and delight in coming across stories that they would ordinarily never see."
And that opportunity certainly extends to the Atavist partnership. A multimedia publishing platform in its own right, Atavist launched its own branded digital publication five years ago. While it's racked up accolades—including several National Magazine Award nominations—The Atavist Magazine still has a relatively narrow audience, according to Loughlin.
"[The magazine] is gaining more and more followers and notoriety, but like many emerging brands, in the absence of huge marketing budgets, you struggle for exposure," Loughlin continues. "The beauty here is that we've got enormously avid readers of premium content, and they've got terrific editors and a very compelling story."

While The Atavist is admittedly a non-traditional partner for a platform that was born out of the desire to bring print magazines to life on iPhones and tablets, Loughlin says the series' early success—Episode Two hit the app on Monday—has already generated a fair amount of conversation with current partners about undertaking a similar initiative, and that it's only the first step in Texture's evolution.
"I think we'll be doing more and more of this. Part of it is this notion of finding existing partners like The Atavist, but also I would not be surprsied if in the next several months we are creating original content, as well, with contributing editors and writers. I think it's sort of a natural progression from where we are as a service."
Of course, Texture is not alone in the digital magazine reader market. Competitors like Zinio and Issuu have existed for several years now, joined by relative newcomers like Flipboard and newsstand platforms provided by Google and Amazon. Just yesterday, The Magazine Channel launched its own reading app.
Suffice it to say that Texture is aware of the need to distinguish itself and its services in order to survive.
"Our subscribers are paying $15 a month," concludes Loughlin. "Part of our obligation is to create an experience that's better than free. One of the ways you do that is by creating and presenting content that is original, isn't readily accessible, but is of high quality."