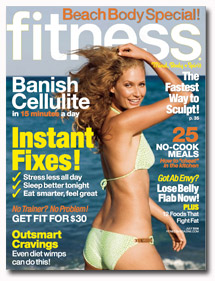 Meredith, F+W, Working Mother and Disney are among the first publishers to sign on to new digital magazine service Coverleaf, a site from digital publishing company Texterity. The site is designed to become the "primary destination for the magazine reader," according to Fran Reilly, who is overseeing business development for the site.
Coverleaf.com is a free service that allows consumers to browse digital magazines, two-page spreads at a time, and "recreates the low-pressure and no-pressure browsing experience for the magazine lover" online says Carl Scholz, Texterity's senior vice president of technology and operations.
But Reilly says the "real currency" for publishers is collecting customers' e-mail addresses, which "opens up a whole new work of custom marketing" and can be used to lower cost in subscriber retention efforts. In exchange for their e-mail address, users will be given access to the digital versions of magazines they subscribe to in print. Users also will be able to sample, clip, store digital articles in folders and eventually share them on social networking sites. "It will be a way to identify their personalities and how their magazine clippings off to their friends. It provides that same functionality," says Scholz.
Publishers pay Coverleaf about 65 cents per e-mail address (less for charter members who sign on before August 31), along with a flat fee of about $2,500, depending on frequency and size.
Currently in beta, the site is set to launch officially in mid-September.