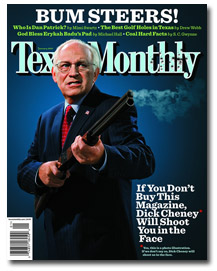 The City and Regional Magazine Association award nominations are out, and Texas Monthly leads the pack of nominees for the annual competition.
CRMA picked 84 finalists out of more than 912 entries, and several of the 31 magazines received multiple nominations, led by Texas Monthly with 15 (including General Excellence and Excellence Online) and Los Angeles magazine with 14 (including General Excellence and Excellence in Design). Philadelphia received nine nominations, including Excellence in Writing and Designer of the Year; Atlanta received six, including General Excellence and Reporting.
The 23rd annual contest is being coordinated by the University of Missouri School of Journalism on behalf of CRMA, as it has been for the past 12 years.
Winners will be announced in Memphis, Tennessee at CRMA's 32nd annual conference, slated for May 31 to June 2.
For a full list of nominees, click here.