Texas Monthly Has 80 Employees, 40 Interns!

A third of the staffers running around mag's Austin offices are young Turks.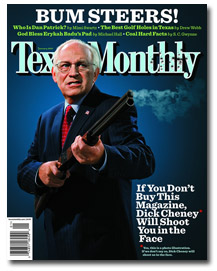 CHICAGO—"We get 'em from UT."
The "'em" that Texas Monthly senior vice president and general manager Lorelei Calvert was referring to is the 40 interns currently from the University of Texas scurrying around the company's Austin, Texas offices. The number of regular staffers employed by Texas Monthly? Eighty.
So, let's see, that's two employees per unpaid intern. Put another way, roughly a third of the staffers employed by Texas Monthly are young Turks. Real go-getters. No wonder why editor Evan Smith seems happy every time I see him.
Calvert, whose son is one of those 40 interns, was speaking during a CM show session here on how to keep your staffers happy while they are often stretched too thin.
Giving them each half an intern is a fine start.
Meet the Author
---