Correction: An earlier version of this story erroneously stated that this was Seattle Met's first win in the General Excellence category. This is its third, having previously won in 2008 and 2015.
---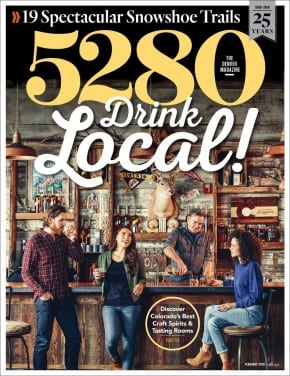 Columbus Monthly, Seattle Met, and Denver's 5280 earned top prizes for General Excellence at the 33rd annual City & Regional Magazine Awards, administered by the University of Missouri School of Journalism and announced Monday at the City & Regional Mag Association's annual meetup in New Orleans.

Twenty-five year-old 5280 was a first-time winner in the General Excellence category, which is split into three prizes based on circulation level. Columbus Monthly, which won among magazines with a circulation of 30,000 or less, had previously won a General Excellence award under a different format in 2001. Seattle Met, just 12 years old, earned its third award for General Excellence, having previously won in 2008 and 2015. All three were finalists in their respective categories last year.
5280 earned awards in four additional categories, including Feature Story for Robert Sanchez's "Lost and Found."
Texas Monthly was the day's other big winner, also earning five total awards—including overall Excellence in Writing for its August 2017 issue and best reporting for Ryan Goldberg's "The Drug Runners"—despite some commotion behind the scenes at the 45 year-old title. Texas Monthly was also last year's big winner, taking home seven awards in 2017.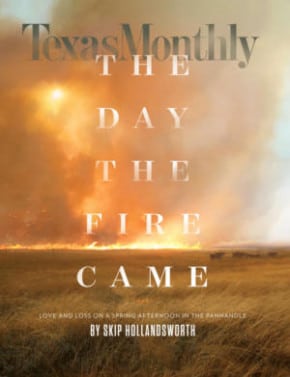 Cleveland Magazine's James Bigley II was named Writer of the Year. He'd been a finalist last year in the Civic Journalism category.
"This is absolutely surreal," Bigley wrote on Twitter. "I'm so proud to be a part of the @ClevelandMag team and all the incredible work we've done over the last year. They challenge me to be better and move me every single day."
On the design side, Texas Monthly's design director Emily Kimbro won Designer of the Year, while Palm Springs Life won overall Excellence in Design for its October 2017 issue.
Seattle Met earned a total of four awards, including one for spread design. Boston magazine, Mpls.St.Paul, Washingtonian, and Yankee Magazine each took home two, as did Portland Monthly, for a pair of ancillary publications: twice-yearly Bride & Groom and the annual Newcomer's Guide.
See the full list of winners below, and last year's winners here.
General Excellence 1

 <30,000 circulation

Columbus Monthly

 Finalists: Cleveland Magazine, Palm Springs Life, San Antonio Mag, Sonoma Mag

General Excellence 2

30,000 to 60,000 circulation

Seattle Met

 Finalists: D Magazine, Indianapolis Monthly, Portland Monthly, St. Louis Mag

General Excellence 3

>60,000 circulation

5280 (Denver)

 Finalists: Chicago Mag, Philly Mag, Texas Monthly, Washingtonian

Essays/Commentary/Criticism

Charlotte Magazine 

"Our Last Home" (Jesse Soloff)

Food or Dining Writing

Mpls.St.Paul Magazine   

Dara Moskowitz Grumdahl        

"Empty Vessel"

"It's Back, Baby!"

"French Bliss"           

Herb Lipson Award for Column Excellence

Boston Magazine   

David Bernstein

"Who's Afraid of Marty Walsh?"

"Shooter's Paradise"

"Clearing out the House"

Reporting

Texas Monthly     

"The Drug Runners" (Ryan Goldberg)

Profile (Circulation less than 60,000)

Seattle Met    

"Michael Foster Is Defiant" (Kathryn Robinson)

Profile (Circulation more than 60,000)

Washingtonian   

"Jeni Stepanek's Last Heartsong" (Justin Heckert)

Feature Story (Circulation less than 60,000)

St. Louis Magazine  

"Too Much Money" (Jeannette Cooperman)

Feature Story (Circulation more than 60,000)

5280 (Denver)              

"Lost and Found" (Robert Sanchez)

Writer of the Year

Cleveland Magazine     

James Bigley II

Excellence in Writing

Texas Monthly      

August issue

Spread Design (Circulation less than 60,000)

Seattle Met            

"Man in the Middle" (Sara Marie D'Eugenio)

Spread Design (Circulation more than 60,000)

Texas Monthly       

"Creature From the Green Lagoon" (Victoria Millner)

Feature Design (Circulation less than 60,000)

Baltimore Magazine   

"Cake Walk" (Amanda White-Iseli)

Feature Design (Circulation more than 60,000)

Mpls.St.Paul Magazine     

"A Tale of Two Summers" (Kim Jackson)

Photography

Yankee Magazine           

"A Hard Life Made Beautiful" (Joel Woods)

Illustration and Graphics

5280 (Denver)         

"How Colorado Are You?" (February)

"Cruel Currents" (June)

"Denver's Top Dentists" (June)

Cover Excellence

Philadelphia Magazine  

February, September, December issues

Designer of the Year

Texas Monthly            

Emily Kimbro

Excellence in Design

Palm Springs Life        

October issue

Magazine Section

5280 (Denver)      

"Compass, Adventure, Culture, Eat & Drink" (July & August)

Reader Service

Washingtonian     

"Newcomer's Guide" (Sherri Dalphonse)

Leisure/Lifestyle Interests

Seattle Met     

"The New Guide to Cannabis" (Darren Davis)

Food or Dining Feature Package

Yankee Magazine   

"Lobsterpalooza" (Amy Traverso)

Civic Journalism

Sarasota Magazine   

"Time Bombs" (Craig Pittman)

Special Issue

Texas Monthly     

"Hurricane Harvey"

Ancillary: Home/Shelter

Boston Magazine    

Home (Winter)

Ancillary: Weddings

Portland Monthly          

Bride & Groom (Summer/Fall)

Ancillary: General Interest

Portland Monthly         

Newcomer's Guide

Excellence Online

Chicago Magazine     

chicagomag.com

Online Column

Chicago Magazine    

"The Last Holdouts" (Staff)

E-Newsletter

5280 (Denver)        

Table Talk

Multiplatform Storytelling

Chicago Magazine   

"Welcome to Refugee High"