Tennis Magazine Slices Edit Staff

In advance of a redesign, magazine cuts edit and will rely on freelance help.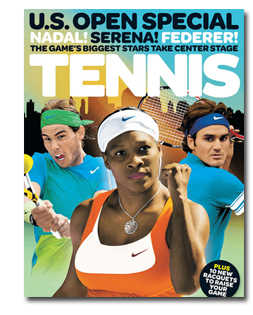 With the U.S. Open over and the Australian Open not kicking off until January, Tennis magazine has made some significant changes in the period between Grand Slam tournaments. The magazine recently eliminated four of nine full-time editorial staffers. They include the online editor, a senior editor, the art director and the photo director.
The plan at Tennis is to outsource the design and photo work along with some editing. "I loved our art director but, number one, I think the work is going to get done better," says Bob Miller, co-owner, president and CEO. Miller says the remaining editors will work with the freelancers and gear up for a redesign of the magazine that's planned for the January/February issue.
"We increasingly believe that we've got to be creating content that is Web centric," Miller says. "It's part of the evolution of shifting our resources." Miller says the magazine will hire "three or four" more digitally-minded editors in the coming weeks before the Australian Open. In the meantime, Tennis.com will be manned "by committee," including Steve Tignor and group publisher Jeff Williams.
Tennis magazine moved to an eight times a year frequency in 2009 (from 10 times) and carries a 600,000 circulation. Early last year, competitor Tennis Week magazine closed its print operation and went online-only. The Web site shut down not long after. Another tennis title still in print is Tennis Life.
Meet the Author
---