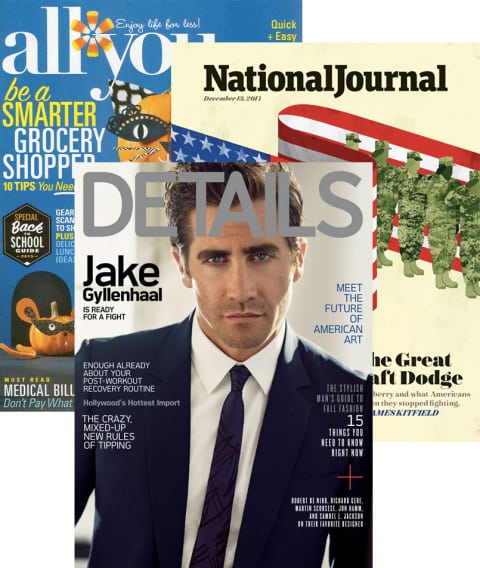 The magazine industry achieved some degree of stability in 2015, at least in terms of the number of titles on the market.
113 new print magazines were launched in the U.S. and Canada in 2015, a 41 percent decline from 2014's 190 new launches, according to a new report from MediaFinder.
While new launches slowed, however, so did closures. Only 35 U.S. and Canada-based print magazines closed in 2015, compared to 99 last year.
Doing the math, that indicates a net gain of 78 magazines in 2015 compared to 91 in 2014, a much less severe drop-off of 14 percent. While launches outpaced shutdowns for the fifth straight year, though, the bad news is that the margin between new launches and shutdowns has reached its narrowest point since 2010, when net growth first crept back into positive figures after a disastrous 2009.
Food and Lifestyle were MediaFinder's categories with the most new launches, at ten each, followed closely by Automotive, with eight. Significant closures in 2015 include Time Inc.'s All You, Condé Nast's Details and Atlantic Media's National Journal, which survives as a brand, but will live on in an online, membership-based format only.
In the business-to-business sector, 13 new magazines were launched, down from 47 last year, but only seven titles were shuttered, compared to 27 in 2014.