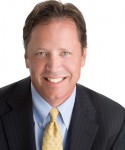 With more and more media companies investing heavily in technology there have been debates about what's more important: technology or content? Depending on your business model the answer could be either. But here, Mike Federle, Forbes Media's COO and speaker at FOLIO:'s April 3 MediaMashup in New York, answers this question (and more) from his own perspective.
FOLIO: There's a popular question in media right now: What's more important, technology or content? What do you think?
Mike Federle: It's not either/or or one being more important than the other; it really is one relying on the other. The 100-year-old newsroom model of for-profit journalism has been supplanted by technology that enables a much more efficient and larger scale of content production and distribution with a continued focus on producing high quality content. Today, a sustainable and scalable newsroom–the 'new newsroom'–has to be built on a technology platform. The content-and quality content in particular-that comes from that 'new newsroom' is just as important as it has always been in that it is what keeps consumers and users coming back to a particular brand or content creator.


FOLIO: Forbes is now licensing its technology to other media companies; how does this piece of the business give you a competitive edge?
Federle: The short answer is it provides us another revenue stream. The longer answer is that it is tangible evidence that we're making progress in our goal to be as much a tech company as a media company.
FOLIO: So do you eventually see Forbes shifting to become more a technology company than a media brand?
Federle: I think we'll always be a media brand, but one that is built on a technology platform. The distinction between tech company versus media brand is already being redefined in both directions, and I suspect there will be no distinction in the near future.
FOLIO: What's on your radar as the most critical media trend for 2014?
Federle: The greatest consumer trend is the rapid movement to mobile and, therefore, it follows that the other biggest media trend for 2014 will be the move to mobile for both content and advertising. At Forbes, we've seen the percentage of audience accessing our content via mobile versus desktop increase from around 15 percent to over 30 percent in the past year. We rolled out a new mobile site experience in January this year-intended to understand the changing behaviors on mobile devices. We've introduced a horizontal and vertical scrolling experience to enable site users to discover content more easily; in the same way they do with social networks and native apps. A lot of our focus in our product/tech development pipeline is around mobile content, UI and a suite of new ad products.

If your brand's looking to put media innovation to work, register now for FOLIO:'s MediaMashup event on April 3 in New York City.