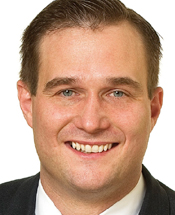 Ken Citron
CEO and EVP, publishing operations, Rodale
At Rodale, our customers are of utmost importance to us, so we are always looking for ways to address their needs and meet their demand for our products.
In 2010, we will continue to invest in and place a greater emphasis on understanding our customers and approaching them with timely, competitive offers. This involves an investment in dynamic e-commerce capabilities and analytics that will allow us to best understand how to make the right offer to the right customer at the right time.
Another priority for 2010 will be to continue to invest in digitization and rights management so that we can provide our content to customers on multiple platforms and via emerging technologies to meet their rapidly evolving needs.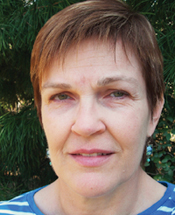 Nancy Newkirk
VP of IT, IDG
For 2010, the key infrastructure focus for IDG is to increase productivity in the media business units and in IT.
What: We will invest in solutions for our Sales Account Services  group that manages all aspects of an advertising and lead generation  campaign for a client.  
Why: To deliver to the sales group a simpler, more efficient, consolidated front-end tool to manage and deploy elements of a lead generation campaign, posting of assets, and internal and customer reporting.  
Today, colleagues may need to use up to 10 systems with different logins. A more efficient process will lead to significant time savings so colleagues can deliver more marketing programs faster and better.
What: We will consolidate our customer intelligence database from five databases into one.    
Why: By consolidating the databases, we simplify reporting, administration, and the interfaces with other systems. When sales colleagues get data faster and more accurately, they can act on it in a timely manner and better serve our customers all around.
What: We are consolidating our different back-office systems for e-mail, active directory and file services.  
Why: We will reduce complexity and the number of servers to manage. This will help with communication between business units including file sharing, calendars, etc.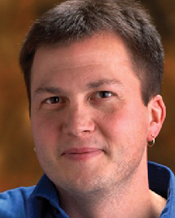 Chad Phelps
EVP, e-media, F+W Media
F+W Media will focus on core technologies that continue to move our business forward with minimal proprietary investment in 2010.  That means our focus will shift from enterprise software and custom application development to an open source philosophy. This will keep the company nimble, allow F+W to focus on development and technology investments that enhance our business rather than rebuilding our core, and attach new investments to a more expedient ROI.  
Regarding production and databases, we are putting tools in place to export data into multiple formats—particularly XML and epub—so we are positioned to take advantage of all available delivery methods, including online, iPhone, Kindle, nook, and Google. F+W will continue to focus on being delivery agnostic while maintaining speed to market.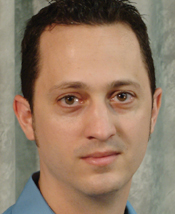 Rob Paciorek
SVP / CIO, Access Intelligence, LLC
For 2010, we plan to invest in technologies that will help us learn more about our online audience. We believe knowing more details about their interests, demographics, etc will help us deliver a better web experience for them, while also letting us deliver more highly qualified leads to our advertisers.
The second point is extremely important as our advertisers begin to demand this level of knowledge about our Web traffic—just as they traditionally have for our print publications.