TechCrunch Founder Hints at Eventual Roll-Up

Blog notes on a blogger profile.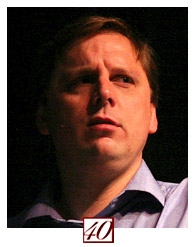 A couple quick notes on Michael Arrington—the sleep-deprived founder of Silicon Valley blog TechCrunch and member of the 2008 FOLIO: 40—which didn't make it into his 350-word profile.
When I called him a couple weeks ago (12:00 p.m. EST, 9:00 a.m. his time) he said he was working on a post (something about a brothel—seriously) and had yet to go to sleep. He echoed then what he told the New York Times over the weekend—that tech blogging is a fiercely competitive, ultimately unhealthy thing.
Arrington said that this sort of competitive hustling means no downtime. He says he hasn't taken any time off in three years. "Not even a day."
He's also not entirely comfortable with his bloggy celebrity. "When it gets personal," Arrington said. He didn't mention the site by name, Arrington was clearly talking about Gawker Media's ValleyWag, which has taken to covering him with a Julia Allison-like frequency and fervor.
As far as TechCrunch sale rumors, he says that while they can be expected—given his 2007 hire of Heather Harde, the ex-Fox Interactive executive responsible for $1.3 billion in acquisitions including that little $500 million MySpace deal—a roll-up scenario, leveraging a small network of blogs, is much more likely. "I don't know if we're a quarterback of something like that or a defensive back."
Or, you know, owner. Just don't expect ValleyWag to be part of that team.
Read Arrington's full FOLIO: 40 profile here …
Meet the Author
---