Tech Pubs to Deploy on QUE E-Reader

Bonnier, IDG and Technology Review strike partnerships with Plastic Logic.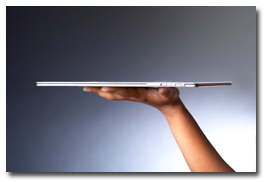 Plastic Logic announced today a few more content partnerships for its QUE E-Reader device, which it's positioning for the business user and planning to launch in early 2010.
Bonnier, MIT and IDG will make their Popular Science, Technology Review, PC World, Macworld, CIOWorld, NetworkWorld, ComputerWorld, and InfoWorld titles available on the reader.
Details on the QUE are about as slim as its 1/3-inch profile. So far, Plastic Logic says it supports document formats including PDF, Word, PowerPoint, Excel, "and more"—as well as digital edition formats. The company says full
product specs and pricing will be made available when the device debuts at CES on January 7.
At least one of the publishers is using the partnership as an opportunity to start from scratch. MIT's Technology Review said it is working with Plastic Logic to create a new digital version of the magazine. "Technology Review is
working in conjunction with Plastic Logic to create a new format for the QUE," Heather Holmes, TR's VP of circulation and consumer marketing, told AD. "It will not be the digital edition of the magazine that is currently available through the Texterity platform. Aspects of
the new QUE format will look more like the digital edition as opposed to Amazon's Kindle in that the Que offering will contain graphics and ads. We're still putting the finishing touches on this format but so far it has been quite a seamless process."
Earlier this year, Plastic Logic announced its first content partnerships with Financial Times, USA TODAY, Ingram Digital, LibreDigital, and Zinio. The 8.5 by 11-inch device will be sold through its own Web site and in Barnes & Noble—along side B&N's own Nook eReader.
Plastic Logic will also have an online store where consumers can purchase content for the QUE.
Meet the Author
---