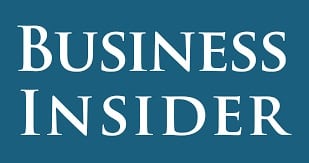 Business Insider is reorganizing.
A staff memo from Henry Blodget, founder and CEO, revealed today that Tech Insider's editorial team will rejoin the Business Insider team.
Last year, BI expanded its operations with the launch of Tech Insider, a technology spinoff, and Insider, a lifestyle brand focused on distributing video via platforms like Facebook.
"Over the past two years, the line between 'tech' and 'business' journalism has increasingly blurred," Blodget said in the memo. "The continuum between business and tech has become so smooth, in fact, that we ourselves have often had trouble figuring out who should cover what."
Unlike the recently restructured Time Inc., BI does not plan to lay off employees.
"The combination of the BI and TI teams will produce some overlap, especially on our tech and science desks. As a result, some roles and assignments will change. But we will offer everyone a position on the combined team," Blodget said.
As part of the reorganization, TI's executive editor, Alyson Shontell, will assume the position of editor-in-chief of Business Insider U.S. Meanwhile, editor-in-chief of Tech Insider, Gus Lubin, will serve as a senior correspondent.
Additionally, Matt Rosoff, Business Insider executive editor and global tech editor, will lead the brand's larger global tech, science, and innovation team.
Interestingly, although Tech Insider will no longer be a standalone news operation, it will remain a separate website.
In the memo, Blodget revealed the site is the largest producer of tech video globally, garnering over 500 million views monthly. It also boasts over 6 million followers and 15 million monthly unique views, making it the most socially-engaged tech site.
Insider will remain a separate entity. The site reaches over 100 million people monthly, with an unprecedented 1.5 billion monthly video views.
Keeping Insider as a standalone operation seems to be in line with BI's strategy of "placing the stories where the readers are — on social platforms," as Blodget told Folio: last year, when Axel Springer bought the company.