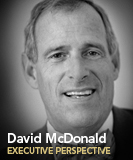 While many media pundits purport that magazine readership is dropping or that printed magazines are soon to be extinct, the truth emerges that year after year magazine readership continues to grow. In fact, magazine readership has increased for the past five years—right through the recession—according to MPA, which found that four out of five U.S. adults read magazines. Another 2010 survey from MRI discovered that young adults (those under 35) read the most, despite the abundance of new media alternatives. A recent CMO Council survey of 1,000 consumers with digital exposure indicated that 90 percent of magazine subscribers prefer the printed format to the new e-reader apps.
Consumers continue to engage magazines in the printed form, but they are also looking beyond print and accessing magazine content in very personal ways—Web sites, e-media, mobile and rich media, and various other content platforms are increasingly more relevant to today's magazine and media consumer. This emerging diversity in how we encounter magazine content speaks to the complexity of how consumers engage the content they want—on their terms, in many formats and across multiple platforms—and again, only the content they want. So we better serve it up the way they want it, right?
Educating the Next Generation
Today's magazine and media companies—as well as the staff of journalists and designers who package content for consumers—are working within a new world order. The rules of journalism are changing and Media Ethics are not immune from this evolution. Ethics, while important, are often irrelevant to a media transaction. Many publishers believe that those who drive the formation of ethical opinion will continue to refine their perspective within the larger media landscape and come to terms with the ideals of branded and custom content and the demands of what I call Transcendent Media platforms.
Do ethics, as we know them today, have a place in media? Yes, in some instances… but not all. The ideals of church and state that have for so long driven the philosophies, perspectives, and opinions of media must and will change to embrace the new world order of Transcendent Media. And this is an important fact to the universities teaching tomorrow's magazine professionals.
Samir Husni, PhD, Director of the Magazine Innovation Center and Chair of Journalism at The University of Mississippi, tells his students that "Journalism is marketing." This is a profound and important point of view—and likely not very popular in many institutes of higher education. But it is the truth. Like automobiles, clothing, and every other good and service manufactured and sold, content has value and should be marketed as such.
Championing a New Reality
The ever-changing dynamics in the magazine industry are leading to the creation of more formal organizations focused on how media is prepared and consumed. Take for example the Transcendent Media Lab (TML)—a magazine and related-media think tank dedicated to understanding the multiple dimensions of how magazines and consumers interact in today's media landscape.
The media education machine must focus on educating talent about three fundamental aspects driving change in today's magazine and media landscape:
1. Media formats and platforms
2. Editorial focus and quality
3. Production demands on journalists and designers
Publishing has always been, publishing is, and publishing will continue to be an economic transaction—but precision and relevance to the readership will drive the transaction from now on.
This reality is uncovering a critical imperative for those of us teaching tomorrow's media professionals how to think about and manage the myriad aspects of quality readership experience. I believe we will see more and more programs like that of the Transcendent Media Lab emerge in the coming years…or months.
David McDonald is founder and CEO of True North Custom Media, a fully integrated custom media company. He is also founder and president of the Transcendent Media Lab, and a founding member of the Custom Content Council. David can be reached at dcmcdonald@transcendentmedialab.com.