Tammy Tibbetts

Social Media Editor, Seventeen.com, 25-years-old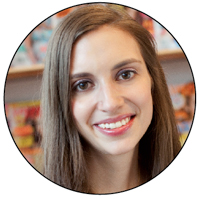 Tammy Tibbetts is a champion of social media as both a driver of digital journalism and philanthropy interaction. By day, she is the social media editor for Seventeen, where she oversees Twitter, Facebook, and Tumblr. By night, she leads She's the First, a nonprofit she founded to raise money for girls from third-world countries to attend school, and Girls Who Rock, a benefit concert for She's the First. Through these efforts, Tibbett has raised more than $23,000 in two years for girls' sponsorships in Tanzania and Uganda.
Tibbett's efforts have netted Seventeen over a million Facebook friends (and counting), and 280,000+ Twitter followers. In fact, Seventeen showed one of the highest month-over-month gains in Twitter followers this summer for magazines, adding 12.5 percent more followers in July 2011.
Tibbetts achieved this through helping launch an anti-cyber bullying campaign in conjunction with television network ABC. Online users were able to opt to post a "Twibbon" (Twitter ribbon badge) to their Twitter or Facebook profile. In the process, tweeters are prompted to follow @seventeenmag.
"I work closely with our Fashion department to coordinate social media with everything they do, such as  going out to events and Fashion Week," says Tibbetts. "I do a lot of interacting with the print editors in helping them crowd source and get information for their stories, as I have direct contact with over a million of our readers (literally) at my fingertips."
Prior to Tibbetts joining Seventeen, the magazine's Web editor oversaw social media in addition to other responsibilities. Tibbetts, however, is the first editor at Seventeen to have social media as her sole focus.
"Our editor-in-chief is very passionate about having a social component in every piece in the magazine, so I brainstorm with every editor on every story so that we can include a way to make that article present in girls' social streams," she says.
Tibbetts has been in her role as social media editor for about a year now; before that she was the youngest Web editor to be employed at Hearst Digital, launching two sister sites (MisQuincemag.com and MyPromStyle.com, now Seventeen.com/prom) at the age of 21.
Meet the Author
---