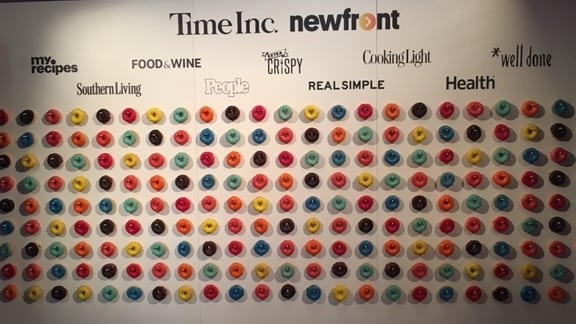 As the IAB NewFront presentations got underway this week, there was little in the way of consistency between legacy publishers Time Inc. and Hearst. The magazine giants may face similar constraints as print revenues dive and digital audiences demand nontraditional content; but when it comes to meeting these demands, the two companies are taking vastly different approaches.
Time Inc. is a mobile-first company with a video-first advertising structure. At least that's what Time Inc. COO Jen Wong said in her NewFronts presentation early Thursday, speaking to a room of nearly a thousand advertising-industry folks who were thirsty for new products.
While the IAB NewFronts presentations are explicitly for brands that create digital video, it is quite a declaration coming from the largest magazine publisher in the country.
So what does a mobile-first Time Inc. look like? From the stage of NYC's Hammerstein Ballroom, Time Inc. CEO Rich Battista announced an OTT Sports Illustrated video channel, which will include familiar content, such as the Swimsuit franchise.
Michelle Ebanks, president of Essence, announced a live video partnership with Twitter. A similar—though perhaps more extensive—24-hour news channel with Twitter was announced by Bloomberg earlier in the week.
Essence is also launching a video series called "The Boss Lady Project" which connects young black women with people who have succeeded in their chosen field. It's a feel-good series, which presumably will appeal to advertisers.
While "The Boss Lady Project" is a big step toward relevance for Essence, it's one of many new video projects coming to Time Inc. InStyle, Time, People, Entertainment Weekly, and Life VR all revealed upcoming video projects, though given the major de-siloing of editorial at the publisher, these projects aren't likely to stay in one place.
Among these projects is "The Pretty," a standalone video brand which will run across Time Inc.'s large beauty portfolio and social media. By running one video across multiple brands, Time Inc. is able to promise advertisers an audience of 52 million unique visitors per month, nearly 20 million of whom are Millennials. It's a strong example of the One Time Inc. strategy the publisher has been working toward in the last few months.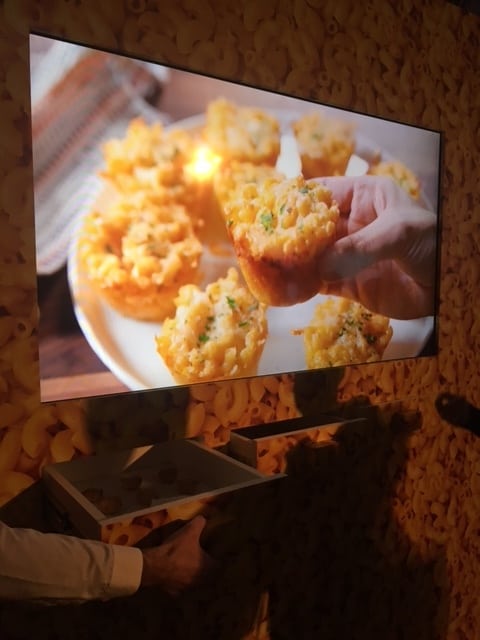 Over at Hearst Digital Media, things were remarkably more brand-focused. At the Wednesday evening presentation held at NYC's Skylight Modern, the publisher revealed several new projects and verticals, which were comprehensively integrated into their various magazine identities.
Cosmopolitan, for instance, is launching a new 10-episode Snapchat series with "Blackish" actor Yara Shahidi, called "Keep Calm & Yara On." Likewise, Seventeen is partnering with musical.ly to launch a series of beauty and fashion videos.
Delish revealed a brand-new vertical, Delish Kids, which will include video, as we well as how-to's and recipes for a younger set. Interestingly, editor Joanna Saltz also revealed DelishTV, which she explained as Hearst's attempt at creating the first-ever viral food show. The show will debut with A+E Network this year.
As advertisers and creatives wandered about the open bar, and enjoyed an artistic installation of sky-high ice cream sandwiches, and floor-to-ceiling macaroni'n'cheese wallpaper, Hearst Digital also announced two completely new brands.
Glo is a video-first brand which is supposed to take a humorous approach to wellness. Harness, co-founded by actor America Ferrera, is a multi-platform content partnership which focuses activism and community role models.
Two more previously announced brands, Airbnbmag and CR Fashionbook, are set to come out this month.
So what's the takeaway?
Video is big for magazine publishers and advertisers alike, but that can mean a lot of things. While Time Inc. is focusing on high-production series, Hearst Digital is focusing on smaller projects with chewable content that fit seamlessly in their existing products.