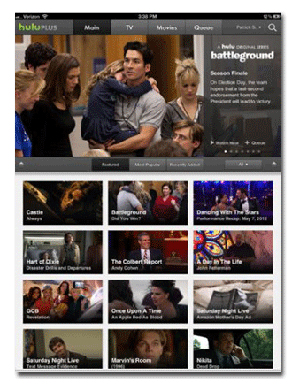 Editor's Note: This story originally appears on FOLIO:'s sister publication, min.
 
Nearly a quarter (23.9 percent) of all smartphone owners in the U.S. now have a tablet device, according to comScore's latest survey results. The
company says that among audiences that are highly connected to digital data, the tablet is approaching a critical mass of valuable users. The share of smartphone owners who use a tablet has increased 13.9 percent in the last year, and owning an advanced phone increasingly has become an indicator of tablet use. Among feature phone owners, however, only 10.4 percent own a tablet, up 8.1 percent from a year ago.
 
The sweet spot among tablet users is the 25-44 age demo. But these users are also noticeably older than the typical smartphone owner. Compared to smartphone owners, the tablet user was 27 percent less likely to be 18-24 and 28 percent more likely to be 65 or older.
 
Despite proliferation of different model types and price points, tablets still skew affluent, with 3 in five living in households making $75,000 or more.
 
It comes as no surprise that tablets have become portable TVs for many users. The tablet audience is about three times more likely to watch video on the device than they are to watch on a smartphone. In fact 18.9 percent of tablet users say they watch video at least once a week, with 9.5 percent watching every day. More than a quarter (26.7 percent) of those who watch video at least once a month on tablets are paying to do so.
 
For magazine publishers who are looking for ways of identifying their brands with video, the tablet is a golden opportunity. While more magazine Web sites are accommodating the tablet browser with HTML5 redesigns and touch-friendly interfaces, we have seen precious few that are redirecting users to tablet specific versions of their sites that bring forward the video assets or make those assets easy to push across video from their desktop experience to the tablet apps.
 
We remain mystified at the poor use of the magazine edition shell apps as a route for aggregating a brand's multimedia content from the Web. Some shell apps do include a link to the Web site, but this is small potatoes compared to what is possible in this real estate. When a user opens a magazine app (often multiple times a month) shouldn't she encounter more of what the brand has to offer on that device—like compelling video, gallery and audio assets usually updated daily at the Web site? We are sure that your old and new readers would love to spend more time with your brand on the tablets—if they only had more to play with.