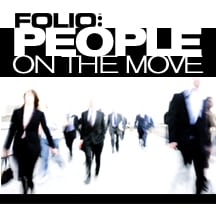 Hanya Yanagihara has been named the new editor-in-chief of T: The New York Times Magazine. The position had been vacant since Deborah Needleman left in mid-November after four years in the role.
For Yanagihara, this is a return to the brand — she was previously the deputy editor of T until leaving the title last April. She's also the author of two novels, including the 2015 book "A Little Life."
"In a search that included meetings with some of the best magazine editors in the country, Hanya stood out for her taste and broad interests," The New York Times executive editor Dean Baquet and managing editor Joe Kahn wrote in an internal memo. "She understands what a style magazine should look like when it bursts from The New York Times."
In addition to Yanagihara, other names that had been mentioned as Needleman's replacement included W editor-in-chief Stefano Tonchi, W deputy editor Armand Limnander and features editor Alix Browne, as well as Jessica Diehl, Vanity Fair's style director, and former InStyle editor-in-chief Ariel Foxman.
---
Here are the rest of this week's people on the move…
Charlie Kammerer, a veteran sales executive formerly at Time Inc., has been named CRO of Slate. Kammerer spent more than 20 years at Time Inc., most recently as president of sales for sports, news, finance and lifestyle.
Deadspin senior editor Alex Pareene is moving over to Fusion.net, where he will be politics editor for the site. He'll be leading a new team that'll also include Deadspin senior writer Hamilton Nolan and senior reporter, special projects desk Ashley Feinberg. Univision is the parent company for both Fusion and Deadspin.
Steve Perrine, former editor of Best Life and a creative director at Men's Health, has been named an executive editor at AARP The Magazine. Perrine will work from AARP's nascent New York office.
Marian Bull has been appointed food and travel editor overseeing GQ's new vertical T&E. Bull has written about food for Lucky Peach, Eater, Vogue, and Bon Appétit, among other brands. She was previously an editor at Food52 from 2012 to 2015.
Tupelo Press has named Kristina Marie Darling its new associate editor-in-chief. Her appointment marks the culmination of a three-year search. She previously served as editor-in-chief of Tupelo Quarterly.
Teddy Lynn, who recently joined Bloomberg Media from Ogilvy as global CCO, has hired two new creative directors: Shannon McGlothin and Nathaniel Pincus-Roth. McGlothin was most recently ECD at BBH New York and Pincus-ROth was CD at CAA Marketing.