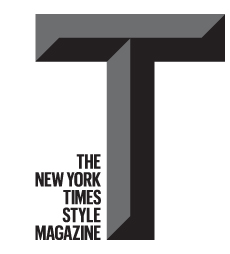 The New York Times' style magazine, T, was reintroduced to readers this Sunday with a new look and feel. It has been redesigned, and its newly tapped editor from The Wall Street Journal, Deborah Needleman, has already gotten some feedback from readers, though not in a good way.
Several readers contacted the Times saying they were disappointed at the lack of diversity among the pages of the new magazine. The publication itself conceded this fact:
"(M)any readers found one aspect of the magazine disturbing – its lack of people of color. Indeed, there could be no argument; it was overwhelmingly white," wrote the Times' public editor, Margaret Sullivan, in a post online. One reader commented that she in fact saw "only one African-American and one Asian-American among the thousands of models in the ads." She added, "T doesn't look like my neighborhood or America."
Is this really a surprise? No. Especially considering what the fashion landscape looks like: According to Jezebel, the models included at shows during the Fall 13' fashion week events are getting whiter, making up about 82.7 percent of all models. Asian models were the second most represented group with 9.1 percent, black models at 6 percent and Latina models with a mere 2 percent.
F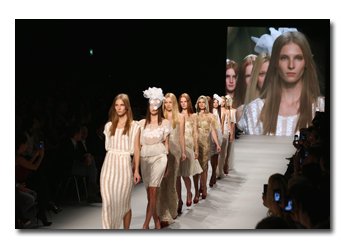 ashion and magazines clearly intersect in a variety of ways—fashion pubs not only cover all the happenings at fashion week, but also include the designer's clothes, and models, in their advertisements. A lack of diversity in represented ethnic and racial backgrounds could eventually hurt publishers in a serious way.
Publishers are struggling at the newsstand, as the latest numbers from the Alliance of Audited Media shows. By having the majority of photo subjects in the pages of a magazine be Caucasian, the magazine industry, and specifically women's magazines, are already hurting their soon to be newly defined base.
According to the U.S. Census Bureau, the non-Hispanic white population is projected to peak in 2024, at 199.6 million, up from 197.8 million in 2012. Unlike other race or ethnic groups, however, its population is projected to slowly decrease, falling by nearly 20.6 million from 2024 to 2060.
The Census Bureau says the Hispanic population will more than double, from 53.3 million in 2012 to 128.8 million in 2060. Consequently, by the end of the period, nearly one in three U.S. residents will be Hispanic, up from about one in six today.
The black population is expected to increase from 41.2 million to 61.8 million over the same period. Its share of the total population will rise slightly, from 13.1 percent in 2012 to 14.7 percent in 2060.
The Asian population is projected to more than double, from 15.9 million in 2012 to 34.4 million in 2060, with its share of the nation's total population climbing from 5.1 percent to 8.2 percent in the same period.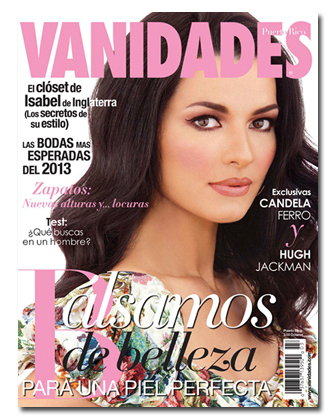 It's not 2060 yet, but demographics online have already changed. Last week, the Pew Internet & American Life Project released a report that shows non-whites are more active in social media—68 percent of blacks use social media, 72 percent of Hispanics and 65 percent of whites. When getting more specific, 26 percent of blacks use Twitter, 19 percent of Hispanics and 14 percent of whites. Minorities also use Instagram more, with 23 percent of blacks using the platform, 18 percent of Hispanics and just 11 percent of whites.
While many Hispanic publications saw drops at the newsstands (like their non-Hispanic counterparts), just as many saw double-digit subscription growth: Meredith's Siempre Mujer magazine increased its paid subscriptions by 11.9 percent, Cosmopolitan En Español increased its paid subscriptions by 99.9 percent, Poder Hispanic posted a 36.5 percent gain in paid subscriptions and Vanidades saw a 28.4 percent jump in the number of paid subscriptions, and newsstand sales increased by 18.6 percent.
If magazine-media is supposed to be one of the most cutting edge and dynamic industries, why is there a serious lag in even playing to a changing audience? My advice to T and to you would be to learn your new audience, and learn it quick.
 
T. J. Raphael is the Associate Editor of FOLIO: Magazine. Follow her on Twitter: @TJRaphael.