Susan Glasser Now Editor of POLITICO

She will oversee magazine, Pro and online editorial.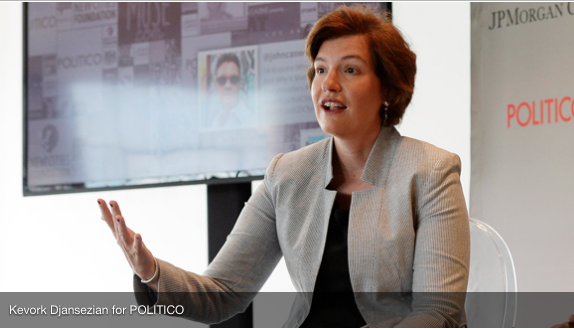 Susan Glasser, the founding editor of POLITICO Magazine, will now expand her role as editor of POLITICO. Glasser launched the magazine last November, and will now be tasked with expanding the brand online and in Europe.
"A year in, I'm even more bullish on POLITICO and its future: There is an inspiring and clear vision for the next stage of POLITICO's growth–nationally and internationally," Glasser says in a statement. "I am honored to lead a newsroom that in a breathtakingly short time has gone from insurgent to Washington institution-all while never losing touch with its startup roots."
Glasser, who will report to editor-in-chief, John Harris, joined the company from Foreign Policy, where she was editor-in-chief. During her stint there she oversaw the magazine's print relaunch and creation of an online daily. Also during that tenure, Foreign Policy's magazine was nominated for 10 National Magazine Awards and won three.
Her D.C. roots go back even further, serving as a political reporter for The Washington Post and, before that, an editor at Roll Call.
Meet the Author
---