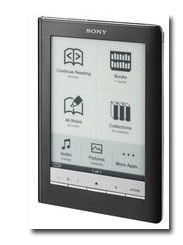 SEE ALSO: Some Magazines a 'Tough Nut' on E-Readers
Digital publishing consortium Next Issue Media recently enlisted international management consulting firm Oliver Wyman to conduct an assessment of consumer demand for interactive periodicals. The findings, which were announced Monday, project the potential for $3 billion in revenue for the U.S. magazine and newspaper industry by 2014. After accounting for "potential cannibalization of some print subscriptions," the report indicates that the industry could realize $1.3 billion in incremental revenue.
Oliver Wyman surveyed 1,800 U.S. consumer used its "Future Marketplace Simulation" platform to demonstrate the likely formats and features of emerging interactive periodicals and simulated actual purchase/consumption decisions that consumers will be making by the 2011 holiday season and beyond. The survey did not assess impact on advertising, commerce, single copy sales or other potential revenue streams from interactive periodicals, Next Issue Media says.
According to recently-appointed Next Issue Media president and CEO Morgan Guenther, the report "confirms one key element of our industry-wide opportunity—namely, increasing overall circulation revenue while driving brand value among both existing and new customers."
Among the study's five "key" findings:
1. Among device-owning subscribers, the availability of interactive editions at the point of renewal, at the same price as today's print editions, drives a 9-point increase in the overall subscription renewal rate, from today's 55 percent industry average to 64 percent.
2. Many subscribers perceive print and interactive formats to be complementary; 30 percent of renewing subscribers choose a bundled print and interactive edition, at a 33percent premium to the stand-alone price of either.
3. The interactive format enables effective cross-selling via recommendation engines and browsing features; 17 percent of current subscribers make additional purchases.
4. Automatic renewals eliminate the traditional "bill-me later" model and greatly reduce churn, from an average of 45 percent today to 25 percent.
5. The introduction of interactive editions in an online store setting, at the same price as today's print editions, triples uptake rates among device-owning non-subscribers, from 5 percent to 15 percent.
To realize the revenue potential, Next Issue Media recommends that publishers "create new interactive products; offer a large library of cross-sold interactive titles; develop innovative subscription packages; find mutually beneficial partnerships with leading OEMs; carefully define future advertising standards and metrics; and fundamentally rethink internal workflows, capabilities and organization."
Publishing members of the Next Issue Media consortium include Condé Nast, Hearst, Meredith, News Corp. and Time Inc.