A recent survey of senior executive AOL Platform clients from leading US advertisers, agencies and publishers revealed how and why programmatic buying is being utilized in the industry.
Close to two-thirds of publishers are citing the ability to target advertising as the main benefit of programmatic technology. Economic and organizational efficiencies are listed close behind, both at 61 percent, according to the survey. However, publishers are not taking advantage of other benefits as much, including control, measurement, transparency and creativity, which garnered lower ratings.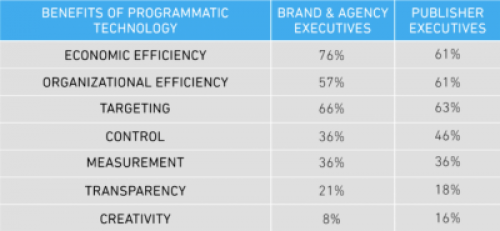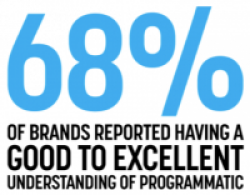 Brands have a better understanding of programmatic, and publishers seem to be trailing behind. Of those surveyed, 68 percent of brands reported having a good-to-excellent understanding of programmatic, whereas only 50 percent of publishers are confident in their understanding.
That explains why "education" was reported as one of the top challenges publishers are facing in the digital marketing ecosystem. The other top challenges cited were inventory quality and measurement. Brands and agencies are also facing inventory quality as a concern, as well as transparency and technology complexity.
Programmatic buying is reaching across every advertising channel. According to brand and agency senior execs, the most popular media type bought programmatically is display at 76 percent and 86 percent, respectively, followed by mobile and video. It is also permeating into social media, search and even television advertising. Accordingly, agency and brands say that they will be increasing programmatic buying in these areas over the next six months.