Surface Magazine Sold to Quadra Media

Holding company takes full ownership stake in fashion, design title.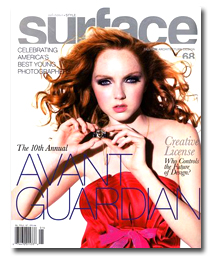 Quadra Media has acquired the remaining assets of New York-based Surface magazine, a bimonthly fashion and interior design title.
Quadra—a holding company headed by Nylon owner Don Hellinger and former Berkery Noyes managing director Christopher Shannon—had purchased a 10 percent stake in Surface earlier this year. "Acquiring the remaining stake in Surface was a no-brainer," Shannon told FOLIO:. "We like to have a quick impact financially but this acquisition came about quicker than we expected. Looking at our other properties, the strategic partnership makes a lot of sense."
Quadra also has an investment in New York-based arts and style magazine Tokion, and its popular annual conference, Creativity Now.
As part of the acquisition, Quadra shut down Surface's San Francisco office and made "a couple of layoffs," Shannon said. "The magazine was lean before but we've realized some efficiencies."
Surface co-founders Richard Klein and Riley Johndonnell will remain with the magazine—Klein as publisher and Johndonnell as head of creative.
Meet the Author
---