Summit Media Group Names New CEO

Joseph Angel to emphasize lead gen products, video moving forward.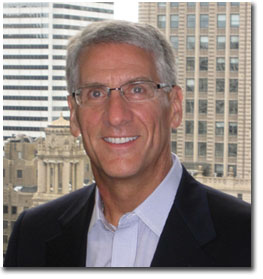 Summit Media Group has named Joseph Angel its president and CEO. He takes over for co-founder Lloyd Ferguson who will remain as a consultant after heading the company for 20 years.
Angel (pictured) has been with the b-to-b publisher, events producer and custom media provider since its opening in 1993, and continues as publisher of Packaging World and Contract Packaging. Packaging World is the largest of the company's five publications with a monthly circulation of more than 65,000 and about 74,000 monthly unique website visits, per BPA.
"We're going to keep on the course we're on," Angel says. "We will continue to adapt and continue to invest in our digital media properties, as well as sustain our print, but we don't see any big changes."
Angel cites the company's recent Playbook projects as an element of the business that he'd like to continue to develop moving forward.
The initiative, started two years ago, serves exclusive how-to content on a specific project or topic to readers. Readers must fill out an in-depth questionnaire about their own project needs-things like goals, budgets and timelines-to get access to the content. That detailed breakdown of each consumer's needs gets forwarded to sponsors of the Playbook.
"It's been an incredible product for us," he says. "The sponsors get these intelligence reports that show them someone is actively pursuing a project."
Aside from focusing on Playbook production, Angel says the company would like to increase its emphasis on video, rolling out series across each of its five brands.
To stay updated on the latest FOLIO: news, become a Facebook fan and follow us on Twitter!
Meet the Author
---