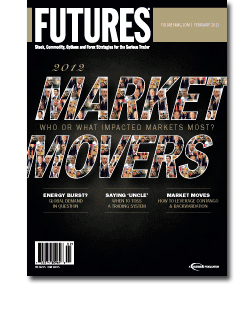 Summit Business Media is set to announce that it sold its Futures brand to The Alpha Pages llc, a Chicago-based financial media startup.
Update: The Alpha Pages was founded by Kristin Fox and Jeff Joseph and will focus on the alternative investments market. 
"We see tremendous opportunity for growth and expansion of the Futures properties," says Fox. "I have a deep and abiding respect for [group editorial director] Ginger Szala and her team and all that they have built and I look forward to working with them and exploring new content avenues and technologies for distribution."
"Futures is the beginning of something much larger and we are planning on more acquisitions," adds Joseph.
Terms of the deal were not disclosed, but Summit had identified Futures as a non-core asset as part of a restructuring that also resulted in the closure of Treasury & Risk.  
Futures, while no longer a viable fit in the broader context of Summit's media brands, is profitable, says the company. "We're committed to  a disciplined focus on our core markets, looking to build scale and maintain our strong leadership position through our market leading brands," said Summit's John Whelan, EVP and president, Financial/Professional Services Group, in a statement related to the deal.
According to Summit, the deal will be seamless and no issues will be missed as the magazine and its digital assets are transitioned to The Alpha Pages over the next month.
"Futures is a great brand and a viable product, but it no longer fit with our strategic plan,  so we're delighted to transfer the business to a company with the appropriate market-specific focus," added Steve Weitzner, CEO.