Summit Business Media Emerges From Bankruptcy, Names Four New Board Directors

Shed $140 million of long-term debt from its balance sheet.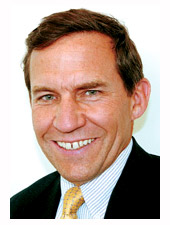 After emerging from Chapter 11 on May 20, Summit Business Media has added four new executives to its board of directors roster.
Charles McCurdy, CEO of Apprise Media and former CEO of Canon Communications, is now chairman of the board for Summit; he serves on the Cygnus Business Media Board as well. McCurdy is a former chairman of American Business Media.
David Nussbaum, chairman and CEO of F + W Media, also joins Summit's board. Nussbaum will continue to his work with the Thomas Nelson board, and is a member of Metamorphic Ventures' advisory board. Nussbaum is a former CEO of Penton Media.
Another new director on the Summit board is Jason Young, founder of Smart Device Media. Before beginning Smart Device, Young was CEO of Ziff Davis Media; he was with the company for 20 years.
Jean Clifton rounds out the additions to Summit's board of directors. Clifton has acted as EVP and CFO of Penton Media, and SVP and CFO at Reader's Digest Association. She currently serves on the board of Dainik Bhaskar.
Andy Goodenough, president and CEO of Summit (pictured), says of the new board members, "We will work closely with them to implement Summit's growth strategy as we move beyond our restructuring with a new capital structure that provides financial flexibility and cash flow for supporting the new stage of growth for Summit."
Summit Business Media filed for Chapter 11 in January 2011, after a series of seven deals in 2006 and 2007 contributed to its debt pool. The reorganization plan, which had to go through the courts because only 83 percent of Summit lenders approved it, proposed using Summit's bank balances and cashflow from current operations to meet working capital needs.
The plan was officially approved by the United States Bankruptcy Court for the District of Delaware on May 5, and has wiped $140 million of debt from Summit's balance sheet.
Meet the Author
---