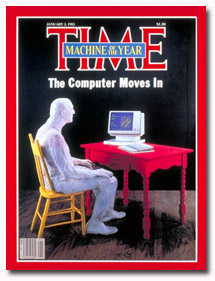 Despite the abundance of content online, most magazine readers don't foresee magazine Web sites replacing the print version anytime soon. But that may have more to do with publishers' lack of innovation online than a love of print.
So says a recent study conducted by MediaVest, which surveyed 1,500 adults ages 18-54 across more than 35 print titles and 75 Web sites in four categories.
While 79 percent of respondents to a recent MediaVest study say a magazine's Web site should offer unique online content, only 44 percent say these sites are actually doing so.
"This study illuminates the need for publishers to better understand and leverage the unique attributes of their brand extensions, be it on line or print, to deliver truly integrated solutions that both engage and entertain consumers," says Robin Steinberg, svp, director of print investment at MediaVest. "We need to acknowledge through action that different channels provide a unique consumer experience and expectation. We need to deliver on this or risk alienation.
Trust Factor
Health and wellness was the only category in which respondents—by a three percent margin—trust online more than print. For fashion and beauty, the study found consumers seven times more likely to go to print than online. For food and cooking, 7 percent more readers put more stock in print than online while 5 percent trust print more than online in the entertainment category.
Meanwhile, 12 percent of respondents strongly believe that a magazine's Web site could easily replace the print version within the next five years.
The study also found a low duplication of print and online readers—in the one to 6 percent range for all the categories except entertainment, where duplication reaches 10 percent at most for certain titles.
According to MediaVest, this means that for buyers, reach can be obtained through a combination of print and online advertising.