Study: Magazines, Newspapers Most Popular Source of Scanned QR Codes

14 million Americans scanned QR codes with their mobile devices in June.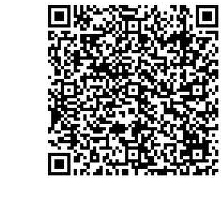 Quick response (QR) codes are finding their way into marketing campaigns on an increasing basis. They're showing up in print ads, posters, flyers and other signage; on Web sites and kiosks-just about anywhere an advertisement or marketing creative appears. According to a new study compiled by comScore for its MobiLense service, printed materials are getting the highest response rates from prospects.
The study found that for the month of June, 14 million mobile device users in the U.S. scanned a QR code. That's about 6 percent of the total mobile audience, according to comScore.
Those 14 million users were most likely to do their scanning in a magazine or newspaper, says the report-49.4 percent of the audience scan the codes found in them. Product packaging is the second most popular source for code scans at 35.3 percent, followed by Web sites on PCs at 27.4 percent. Posters, flyers or kiosks represented 23.5 percent of scanned codes.
"For marketers, understanding which consumer segments scan QR codes, the source and location of these scans, and the resulting information delivered, is crucial in developing campaigns that successfully utilize QR codes to further brand engagement," says Mark Donovan, comScore senior vice president of mobile, in a prepared statement.
According to the study, scanners tend to be male (60.5 percent) and between the ages of 18 and 34 (53.4 percent). Lastly, QR codes were more than likely to be scanned from home (58 percent), but codes in the field had respectable levels of activity: retail stores sourced 39.4 percent of scans, grocery stores 24.5 percent and "at work" 19.7 percent. Outside or on public transit (12.6 percent) and restaurant (7.6 percent) rounded out the list.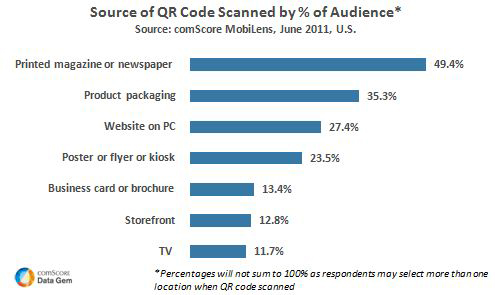 Meet the Authors
---