Study: Mag Industry Hops On Action Code Trend, Engages Consumers

In total, 1,155 action codes were printed during Q3, according to a new study.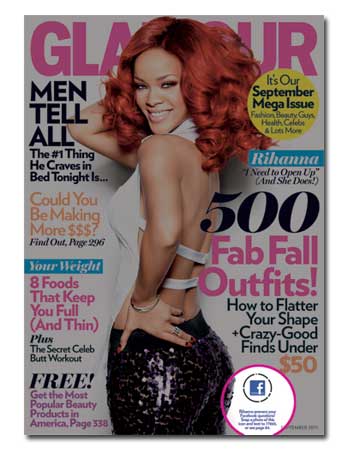 With the proliferation of smart phone technology, magazines have had a variety of options to create unique content, engage readers and please advertisers with the usage of action codes like a Microsoft Tag, QR Code or Digimarc watermark. According to a new study released this week by mobile technology company and app developer Nellymoser, Inc., the magazine industry is aggressively pursuing this trend.
"The use of action codes continued to rise in Q3," the study says. "From January to September 2011, the number of magazine action codes grew a dramatic 476 percent from just 88 in January to 507 in September. In total, 1,155 action codes were printed during Q3 (2.9 percent of all pages), up from 352 in Q1 (a 228 percent increase)."
The study collected data from the 100 largest circulation U.S. magazines to determine action code usage across several verticals. The group found that the action codes were used in a variety of ways that included access to video, a contest promotion or sweepstakes, a coupon offer or an interactive shopping experience.
While these action codes are used in multiple capacities, data from the study shows that advertising accounts for most action code growth—in January there were seven advertising codes for each editorial code and by September the ratio grew to nearly 20:1. Additionally, in the month of September there were 35 editorial driven action codes in the magazines surveyed and about 482 advertising action codes.
All in all, the number of magazines opting to have at least one action code grew from 63 percent in the first month of 2011 to 96 percent by September, with the most growth beginning in March when about 80 percent of the top 100 largest consumer magazines had at least one action code.
The third quarter of 2011 had the largest number of codes in an issue: Glamour magazine had 54 codes in its September issue and reigned in over 500,000 impressions.
Though there are many different types of action codes, the most popular, according to the study, seems to be QR codes: in Q1 of 2011, QR codes accounted for 61 percent of all action codes used, with Microsoft Tags accounting for 39 percent. While QR codes do appear to be the most popular,other action codes are gaining steam: in Q3 2011 QR codes accounted for 62 percent of those used; Microsoft Tags 30 percent; SpyderLynk Social Snap Tags were used at a rate of 4 percent, JagTag 3 percent and all others 1 percent.
"No single category or reader demographic dominates the list of top magazines containing action codes," the study says. "This indicates that editors and advertisers are using action codes to reach a wide audience. Women's magazine titles, which focus on fashion, family and homemaking, continue to outnumber other titles as they did in Q2." In total, tags in the beauty, home and fashion categories represent about 38 percent of all codes use in advertising.
While the push for advertising engagement is high for action codes, at least one publication, according to the survey, is leveraging them to heighten editorial content.
"In a series of 2011 fall issues, Sports Illustrated magazine used video extensively in its 'Just Askin'' campaign to entertain, educate and engage readers. Every week, an action code appeared in the magazine that led to a video featuring a Q&A with a selected athlete, behind the scenes footage and more," says the study. "Readers could also interact by submitting a question for a future interview directly from their phones. The repetition of the codes across weekly issues was designed to increase reader engagement while short video previews encouraged ongoing reader interaction."
Meet the Author
---